"Our development has to build on our unique aspects, more specifically on our liberal democracy and institutions, and that will be our strength. The future is limitless."
These inspiring words pitched the gateway to a deeply insightful session anchored by Dr Raghuram Rajan, as he shared narratives on the need-of-the-hour remedies for India's economic recovery, on creating better education and healthcare systems, and working on using hard infrastructure to facilitate access to markets.
In a wide-ranging discussion, with the students at Krea, Dr Rajan also responded to a room brimming with questions and shared his perspectives on various aspects, from making a choice to move away from the rat race, better ways of financial inclusion, entrepreneurship and its merits, lessons from history and the need for young students such as the audience to fight for preserving and advancing the India that we have created, with resilience and optimism.
Dr Raghuram Rajan kicked off the interaction shedding light on the K-shaped economic recovery in India and how poor employment numbers are the key indicators of economic underperformance.
"One of the numbers that really struck me is the female participation in the workforce in India and it was the lowest in G 20 along with Saudi Arabia in 2019. Even Saudi Arabia has reformed, opening up jobs for women, their labor force participation for women is 33% today, we are still at 20%. We have a long way to go."
He expressed the need for a reality check, on what could be rectified and done differently. On why a country with definite successes such as the largest two-wheeler industry in the world, ability of ISRO to send missions to Mars for a fraction of the cost as NASA and whose UPI is being emulated in many countries as a case study of fast payments, is still underperforming.
He laid emphasis on creating hard infrastructure that allows connections and access to markets and soft infrastructure such as creating more education and healthcare. He suggested that withing the economy, India focus on services more than goods. He conveyed the importance of investing in people and how the biggest concern today is not economic recovery but schooling, especially of young children in government schools who have been set back by two years and are in the danger of dropping out.
Reminiscing his time at RBI, he spoke of days when they would step out to have a meal at the home of a Class 4 employee, the lowest tier of employment in the organisation. "It was a fascinating sight to see the children of these employees work with Infosys and some as bank managers. In one generation they had moved out of the low level of employment to this, that's what education can do."
As the session moved on to the Q&A segment, the questions rolled in succession. Answering one of the queries on disparity, he retorted "We have to work on ensuring quality of education spreads from stronger universities to weaker ones. Universities like Krea should become research universities, so they can train teachers and students at Krea could do a PhD, come back and populate the other universities. Create an ecosystem and spread the benefits. This won't happen overnight and will take 20-30 years to realise but any vision has to start now.
In answer to a query on colonialism and India and its dire effects on India's progress, Dr Rajan recommended that we look forward and use history in matters such as dialogues on climate change. "Use it to insist on the right to more emissions than Western countries as they have been destroying the atmosphere for a much longer time".
Speaking in response to a question on financial inclusion, Dr Rajan emphasised how entities in microfinance do bridge the gap through easy facilitation of credit, but the bigger problem lay in the management of finance by the poor. There is an urgent need of imparting skills and education before providing credit to them. In many such cases, Fintech could step in at places where banks are reluctant and even hand hold them, exploring new possibilities and ways to access.
On being asked to comment on the 'rat race' and a way out of it, he advised, "You can refuse to be part of the rat race. There are so many possibilities today. As we grow richer as a country, we can afford basic living in what we do and wherever we are. Then you can look at fulfilment in what you do instead of from the salary you are getting."
Sharing anecdotes laced with humor from his own life experience, Dr Rajan explained how during his younger days, the choices were limited to either the IIT, the stream of medical science and to some extent the Economics at St Stephens and becoming an entrepreneur was often associated with youngsters who couldn't land employment opportunities. On how he succumbed to the rat race, studied at IIT and later circled back to Economics. He shed light on how there were innumerable opportunities for the young graduates today.
As a parting note, Dr Rajan left these powerful words with the young audience to mull and act on. "As young people you need to fight for a better India, the future of the country is in your hands. Fight for a country which embodies the best of the past. We have a constant battle on what is best and it's you who has to decide that. The experiment of India that our founding fathers thought of is a bold one, let's not lose the best of what we created, let's preserve that. Do whatever you do with all the energy you have. It's not necessary to be a social worker or work in an NGO, you can produce the best widget in the world and still add value. Just go out and be the best in whatever you do."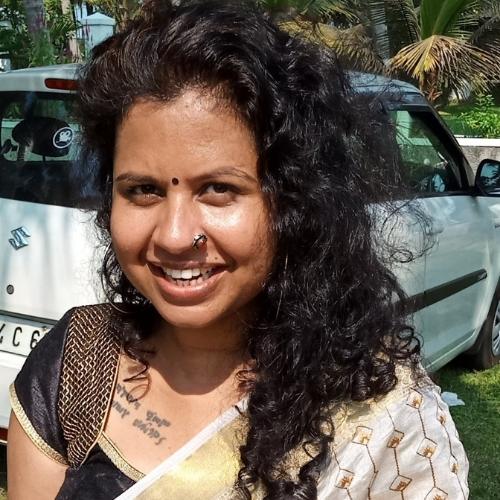 Lekshmi Gopinathan reports, from the Communications Desk.