Every once in a while, academics alter the course of history with research-led knowledge that holds the power to re-imagine the world we live in. The paradigms that shape our views of the world we inhabit, theories that force us to question the status quo and evidence that aid our understanding of the complexities that we are surrounded by. We reached out to the faculty members, Research Centres and students within Krea to share relevant work and insights on their work around Sustainability.
In response, we have been swept off our feet as we collated the literature, all of them speaking to the urgent and critical challenges of an interconnected society and many of which could pave the way for a bigger, brighter and healthier global future.
Herein, presenting research studies, projects and articles packed with insights which look at the world through the Sustainability lens.
Prof Soumyajit Bhar & Prof Chirag Dhara
In a joint study, Prof Chirag Dhara and Prof Soumyajit Bhar are working on a series of papers to understand 'How can higher levels of development be achieved for the rest of the world while maintaining climate and ecological integrity?' and 'Which are the aspirational models of development that can be sustainably scaled to the global population?'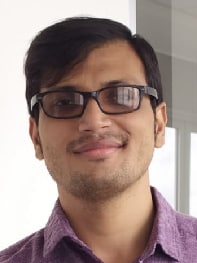 The study is presently under peer review and analyses various sustainability indicators of different countries across the world to identify those countries which manages to offer decent human wellbeing to its people without breaching diverses sustainability thresholds. Findings reveal that countries like Norway and Sweden, who are often lauded for achieving phenomenal wellbeing indicators such as zero poverty levels, and high quality of health, education, gender equity, and so on have in the process of development been very energy and resource intensive causing heavy environmental damage.
This has led to high carbon emissions and extreme usage of resources. This brings the point of contention that ensuring good living conditions is important but not at a level that it becomes completely unsustainable. And hence the attempt to answer the question- are there countries that have achieved equity, poverty mitigation, literacy, health, and more while also being sustainable? The study uses a mathematical framework to analyse data and the results threw up names that are rarely made into conversations about Sustainability such as Costa Rica, Panama, Tunisia, Ecuador and even Algeria. These results also bring to the fore the argument that while the danger to sustainability is often conflated with action on climate change, it is a much larger concept than one centred around climate change and carbon emissions. Sustainability clearly involves energy and resource usage and environmental impact; but it also navigates the intricacies of social and economic structures. The study also showcases that even when we adopt alternative developmental trajectories we may optimise or reduce carbon emission but we would still be as distant from a sustainable world in its all-encompassing sense.
Prof Bharath Sundaram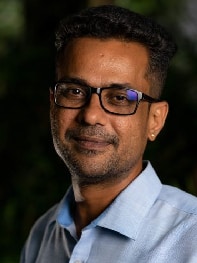 Prof Bharath Sundaram recently co-authored an article with Ovee Thorat and Vadivel Chinnadurai for the Economic and Political Weekly, namely 'Life in a Special Economic Zone Navigating the Transition– Transformation–Aspiration Continuum'. The insights shared navigate the narrative of Social Economic Zones (SEZ) being considered as vehicles for social and economic development. It explores how divergent social and economic outcomes were created for respondents living in and navigating through a transition– transformation–aspiration continuum and the SEZ creation legitimising precarity by engendering casual, insecure, and unprotected labour relationships.
The article describes how resident communities of an SEZ in Sri City, Andhra Pradesh, experienced a series of livelihood transformations that were mediated strongly by capabilities and aspirations. The article suggests that SEZ performance be evaluated by metrics that incorporate an explicit focus on the enhancement of capabilities through understanding the process by which transitions, transformations and aspirations occur in communities living in this SEZ.
Conducted across three villages of Chengambakkam, Thondur, and Thondur Society, chosen for being representative of a diverse set of social structures, livelihood types, and village sizes in Sri City and through detailed interviews with 43 people belonging to 35 households, the study argues that transitions in land use, accompanied by transformations in livelihoods engender vastly differential—and constrained—aspirations. The resulting continuum is one where there is a wide variation in the way individuals perceive, experience, and participate in SEZs. It explores the congruence and incongruence of aspirations within individual households using past and current economic conditions, flux in livelihood status, gender, caste, and dignity as analytical placeholders.
Prof Sathyanarayanan Ramachandran
A case study in the context of sustainability and deeply focused on sustainable fashion took Prof Sathyanarayanan Ramachandran to Nurpu, nestled in the quaint town Chennimalai, near Erode Erode. Prof Ramachandran documented this work as a teaching case study Nurpu: A Dream towards a Sustainable Handloom Weaving Society and it is published by Routledge Taylor & Francis Group as a part of the book "Social and Sustainability Marketing.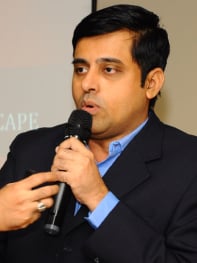 As Mahatma Gandhi wrote in his Letter dated July 3, 1917 to V S Srinivasa Sastri, "The handloom weaving industry is on the brink of death and yet everyone admits that irrespective of the future of the mill industry, handlooms ought not be allowed to perish." To this means, this case study is a harbinger of hope in the direction of handloom revival.
Nurpu means weaving in Tamil. The case deals with the business decision-making situation of Sivagurunathan from the town of Erode in Tamil Nadu, who got inspired by the sustainability and handloom revival dreams of Mahatma Gandhi and Gandhian Economist J C Kumarappa. Hailing from a family which was traditionally involved in handloom weaving, Sivagurunathan studied engineering in college and shifted to a job in the information technology industry, like many of his counterparts from the weaving community. At some point, he realised his mission of reviving the handloom units in his hometown, quit his regular job and took a plunge to start Nurpu Handlooms, with a dream to create a sustainable, cooperative society in the long run.
For a Global reader in the context of sustainable fashion, the case incorporates scope for analysis with frameworks like RESTART [Redesign, Experimentation, Service logic, The circular, Alliances, Results, Three-dimensionality] and Flourishing Business Canvas (FBC).
Prof Chirag Dhara
Prof Chirag is involved in various projects that circle around and raise critical queries on the subject of climate change. One of them involves the study of Indian rainfall, how the rainfall will change in the future and how if we could learn to adapt to a world with these evolved extreme patterns oscillating from droughts to floods. The study deep dives into how Indian rainfall may change in the next 20 years in response to global warming, and air pollution which plays a major role in the drastic change of patterns.
Prof Chirag has also co-authored an article with Vandana Singh, namely 'The Delusion of Infinite Economic Growth' on how even 'sustainable' technology such as electric vehicles and wind turbines faces physical limits and exact environmental costs. It discusses how electric vehicles are often seen as panacea to many sustainability problems and what's sometimes lost in the conversation is that they come with their own environmental impact issues. While alternating a massive number of fossil fuel powered vehicles with electric vehicles run by clean solar energy will reduce emission, they will still be utilising the problematic infrastructure that pre-exists. Roads and rail lines will still run through wildlife habitats and fragile terrains and the heavy machinery used for building the infrastructure will run the risk of landslides, avalanches in regions of snow, soil loss and immediate habitat destruction-one of the major reasons for the decline of pollinators, a very important component in our food chain.
Hence, keeping existing infrastructure may mitigate certain problems but will not be a solution-based approach when it comes to the larger questions around the notion of development. Not just these, each of these vehicles weigh thousands of kilograms and use an equivalent amount of raw materials such as rare earth metal, glass, plastic and so much more, which in most cases is procured through invasive and environmentally damaging mining. And to close the loop, when these vehicles reach the end of their life cycle and are disposed , the recycling techniques themselves are some that end up harming the environment, from using chemicals and heat for varied components, detrimental to water and soil. The article further raises the urgent question- how do we transition to alternative economic paradigms founded on the reconciliation of equitable human well-being with ecological integrity?
Prof Annu Jalais
The 'universal collective' as understood by environmental studies on the Anthropocene, has primarily been viewed through a western lens, its meaning rarely explored outside the Euro-American Zone. Prof Annu Jalais navigates this narrative to offer a re-imagining of the 'universal' by using local traditions of intellection focusing on 'collectives' formed in both the distant as well as the recent past in the Indian Ocean region. To this effect, she recently wrote a piece titled 'Historicizing Indic collectives' 'solidarities' in the age of the Anthropocene'. In it, she argues that focusing on the relationship humans share with nonhumans leads us to probe the relationships humans share with other humans. This, she argues, can inspire us to explore the various movements for social justice and how they challenge the hierarchies that define the Indic sphere, as well as present shared hope for the kindling of a more egalitarian 'collective'.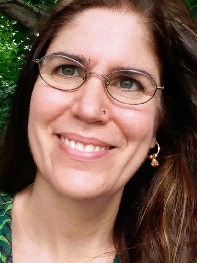 In order to form this collective and in an attempt to address the societal and environmental problems of the Indian Ocean region through it, Annu Jalais, Aarthi Sridhar, Rapti Siriwardane-de Zoysa and Alin Kadfak formed and designed the Southern Collective — a 'transregional collaboratory' comprising of practitioners and researchers from diverse disciplines, academic hierarchies, and field experiences. Born during the Covid-19 pandemic, this collective tried to create more comprehensive, nuanced and collaborative narratives on maritime knowledge in the vastly culturally connected, but also digitally disconnected, expanse of the Indian Ocean. With an aim to be inclusive and democratic, the Southern Collective is based on and inspired by the solidarity seen in communities that reside in some of the most difficult climatic and political regions of the world.
Apart from the web-based portal that facilitates grassroot public engagement and democratises knowledge generation, the Collective has been involved in designing many more associated sites to the core projects such as building remote collaborations, creating online repositories to document stories co-authored by researchers and coastal migrant communities, conducting workshops on storytelling techniques and field work ethics, creating an online Sea Lexicon to encourage researchers and coastal communities across the regions, developing ICT to democratize knowledge, liaising with artists and students in making sense of nonhumans across Asian cultures. The Collective was funded by a planning grant from the Social Science Research Council (SSRC) awarded in the year 2020, is supported by the core team, and is based at the Dakshin Foundation. In Prof Jalais' words, "I see that there is some hope, however small, in connecting and organising ourselves into collectives so that the stories of those who have been marginalised in and from the capitalist project and the rot it has brought to our world, can find a space where they will thrive and perhaps bring all of us to imagine more sustainable futures in harmony with nonhumans."
Prof Soumyajit Bhar
The 21st century poses some serious challenges at the intersection of environment, economy, society, and human wellbeing. On the one hand, we are faced with new limits like the planetary boundary that do not seem to be managed through technocratic solutions. On the other hand, a large section of the population does not have access to the necessary material basis for living a decent full-filled life that enables them to realize their human potential. So, we need to decide on a safe operating consumption corridor that can help us move towards a sustainable and just future for all. However, it is not only a question of environmental sustainability or justice. We know that material opulence often fails to translate into similar human wellbeing levels, and socio-economically privileged sections are not fully satisfied with their lives and face a sense of deep meaninglessness.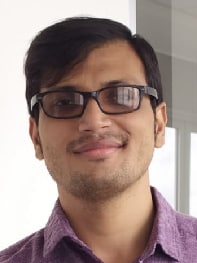 Therefore, the need is to imagine a good life that is within that safe operating consumption corridor but at the same time manages to offer people a higher sense of meaning and purpose and thus wellbeing in their lives. It is reasonably evident that this sense of good life needs not to start from a material basis of living (like the means to the ends of human wellbeing and life satisfaction), rather we should begin from a point where the focus is on the values (the ends that correspond directly to our wellbeing and satisfaction) that we want to uphold in a life corresponding to the standard of a good life. This research project will be based on students conducting in-depth interviews with different sections of the population to understand some of these values that individuals from various socio-economic strata want to prioritise. Students will empirically explore how the notion of the good life shapes our consumption choices at the intersection of consumer culture and political economy.
Prof Kalpita Bhar Paul
Prof Kalpita Bhar Paul engages with how prevalent concepts and categories through which we broadly understand the environment falls short in a liminal landscape like the Indian Sundarbans and in turn, threaten the sustainability of the delta. Prof Kalpita's working monograph captures the land-water dichotomy that rules the developmental and climate adaptation policies of this delta remain detached from the islanders' phenomenological experiences and traditional knowledge that are crucial to build-up sustainability of the island.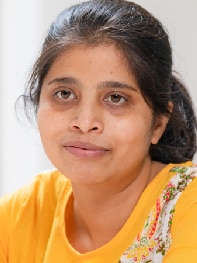 Through her research she is also engaging with the term sustainability to unpack what it stands for. To be specific she argues the core principle of sustainability is diversity. Ecological and biodiversity correspond to social and cultural diversity. She argues that it is high time to preserve the diverse notions of goodlife and diverse ways of living so that humanity's actions inherently preserve the quality of sustain-ability.
Prof Kalpita is also working with students for the summer research internship program to understand the new phenomenon called climate migration and how that impacts socio-environmental sustainability. And what kind of ethical approach do we need to address sustainability in the era of migration. 
LEAD at Krea University, IWWAGE and Krea University
Located between Andhra Pradesh and Tamil Nadu in South India, Pulicat is the second-largest brackish lake in India. Pulicat's rich biodiversity and estuarine features support several thousand fishing families that depend on it for their livelihoods. As a low-lying area, the lake and the people inhabiting it are vulnerable to the multidimensional impacts of climate change, in the form of sea-level rise, coastal erosion, intensifying cyclones/storm surges, and salinization of aquifers. Moreover, local environmental changes and a gradual decline in fish availability raise important concerns about the community's access to and control over natural resources and the fragility of the lake's ecosystem. Against this backdrop, the lake provides a befitting setting to study the long-term implications of climate change on coastal areas, particularly on the socio-economic context and livelihoods of inhabitants; and the implication of gender and power relations on access to resources and spaces. A new collaborative project between the in-house research centre LEAD, its gender initiative IWWAGE, and faculty and experts from Krea will examine these issues, through an intersectional lens.
This complex ecosystem, which combines diverse biophysical and socio-economic characteristics, requires a unique and robust method to capture and understand the various phenomena. Multiple dimensions namely livelihoods, climate, socio-economic, finance, power and gender interplay at different levels, requiring experts from different disciplines to collaborate and improve the existing models for these individual dimensions. As a first step, a socio-economic survey is being planned in 2022, to map baseline information about the lake ecosystem and its inhabitants. The findings from the research and outreach initiative will not only inform policy and programmatic efforts within the Pulicat region, but also provide a framework for approaching similar complex and unique ecosystems.