Each image is a storyteller and what better way than images from the field to catch a glimpse of the deeply impactful work that Krea Research Centres carry out on the field, every day. Presenting, a collection of photographs unpacking few episodes in a series of instrumental work done by some of our research centres interweaving high quality research with impactful solutions on the ground.
Krea University's ecosystem is built on exchange of knowledge, ideas, insights and meaningful collaborations and Krea prides itself in its ever growing network of Research Centres synonymous with 'research for impact'. From solving complex development challenges to enhance socio-economic prosperity, nurturing a support ecosystem for tech innovations for underserved communities, developing and supporting digital innovations for social impact, ensuring economic justice, social opportunity and environmental protection, poverty reduction through policy development informed by scientific evidence, conducting advanced research across the humanities and social sciences to spearheading research and learning related to the human brain and mind, the Krea Research Centres create deep impact across diverse fields.
For this edition of The Krea Communique, here is a glimpse of the pivotal work the Centres carry out on the field through images contributed by some of our Research Centres.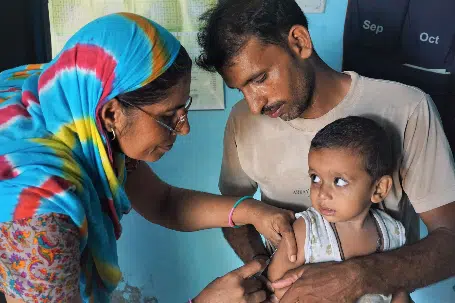 A child receiving a vaccination at the control site of a project exploring ways to boost immunisation demand in Haryana. 2017.
Photo Credit: Shobhini Mukerji, J-PAL SA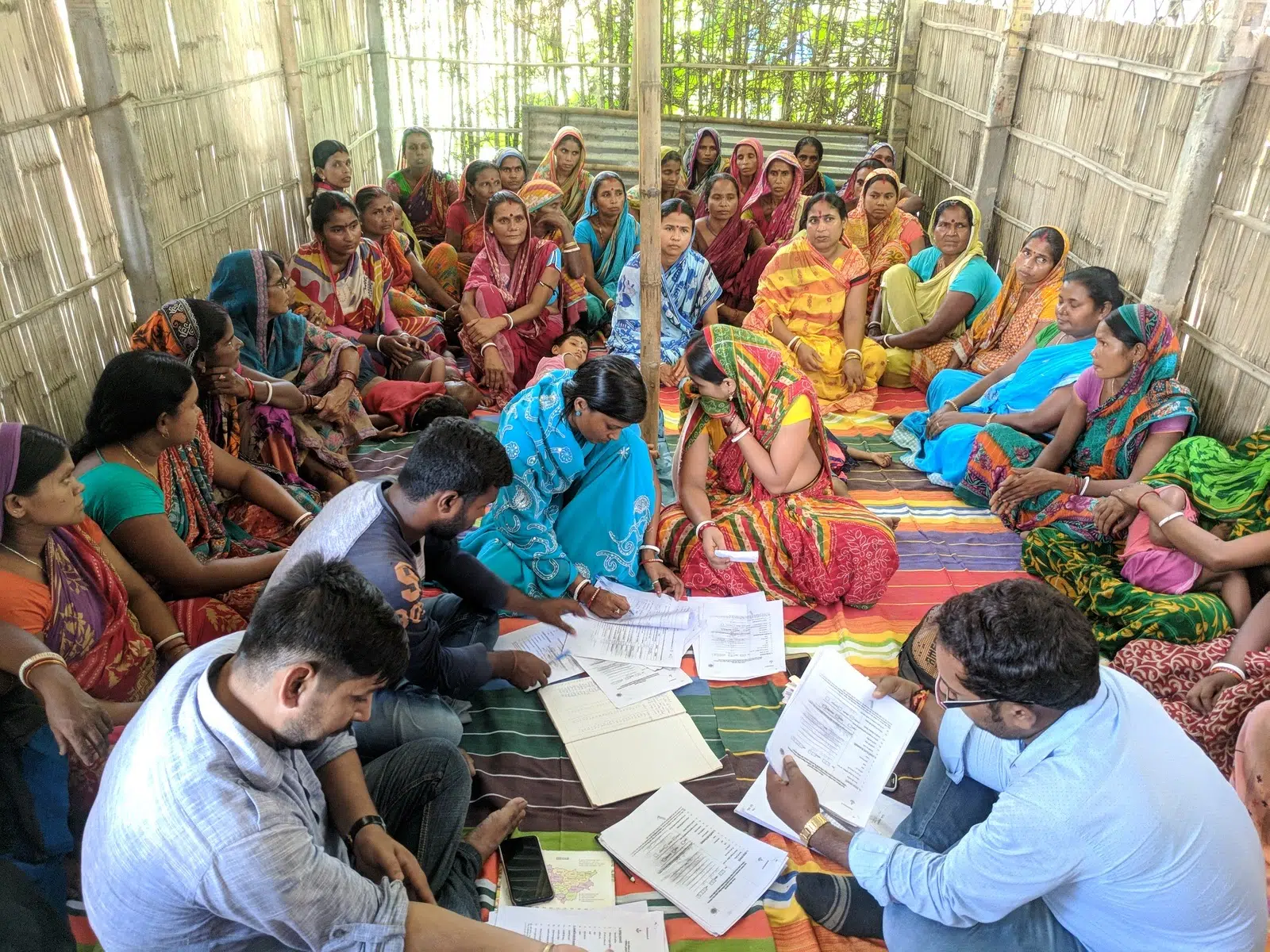 Scaling up the Graduation Approach in Bihar, India. 2019.
Photo Credit: Gautam Patel, J-PAL SA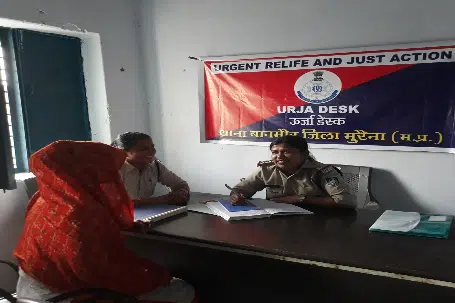 A female police officer with a complainant at a police station in Morena, Madhya Pradesh as a part of a study evaluating the impact of introducing women's help desks across police stations on the registration of cases of violence against women. 2019.
Photo Credit: Suddhasatwa Bhattacharya, J-PAL SA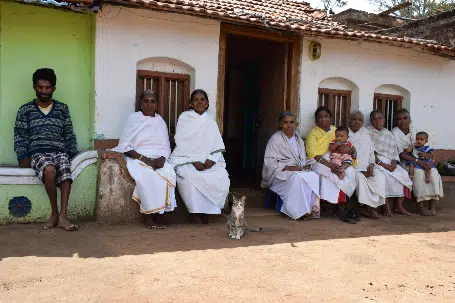 Women of Menad or Kunda Kotagiri village of the Kota Tribe. From Left to Right- Ponvelan, Seetha, Lalli, Baby, Anchana, Mathi, Malli, and Manjula. And the cat is "pees".
Photo Credit: Dr Karthick Narayanan, Moturi Satyanarayana Centre for Advanced Study in the Humanities and Social Sciences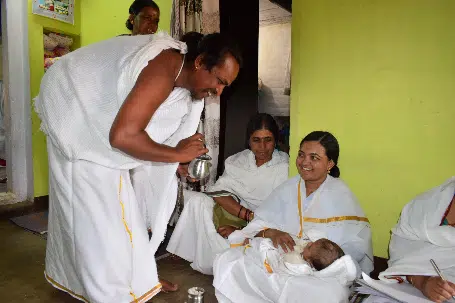 Kota name giving ceremony in the Thiruchikady village, Kotagiri. Shalini (holding the baby in her lap) and Prem Kumar's baby is being named. On this occasion, Hari (feeding the child), one of the priests of the Kilkotagiri Village, blessed the baby.
Photo Credit: Dr Karthick Narayanan, Moturi Satyanarayana Centre for Advanced Study in the Humanities and Social Sciences
A herd of Bubalus bubalis, commonly known as Toda buffaloes, grazing in the meadows of Nilgiris. Among the Asian water Buffaloes, the Toda buffaloes are a genetically isolated breed of buffaloes endemic to the Nilgiri hills. These buffaloes are central to the culture and the livelihood of the Toda of Nilgiris.
Photo Credit: Dr Karthick Narayanan, Moturi Satyanarayana Centre for Advanced Study in the Humanities and Social Sciences
This is a photo from the Konniesht recital at the Morthkyodr clan's sacred diary in Karikadu Mandu, Ithalar, Nilgiri. Konniesht is a form of dance recital in which only men participate. The photo shows that the men form a circle facing inward by locking their elbows. The circle then rotates in a counterclockwise direction, with each man taking a measured tread matching the chanting of the song that begins with 'O hau hau'.
Photo Credit: Dr Karthick Narayanan, Moturi Satyanarayana Centre for Advanced Study in the Humanities and Social Sciences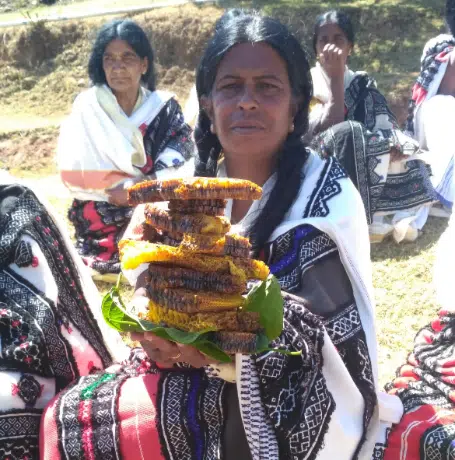 Rubavathi holding the honey collected for the salt feeding ceremony to the buffaloes at Karikadu Mandu, Ithalar, Nilgiri. The men of the Morthkyodr clan collected this honey for the sacred occasion from a cavity blocked with stone in the sirfs: ancestral trees handed down from father to son. Plains cerana, a member of the Apis cerana bee family, establishes its colonies in the cavity of these trees. Todas collect their honey without damaging the brood. Their honey collection is well known for this unique practice as they do not use fire or smoke to drive the bees away. But instead, they gently blow into the cavity to move the bee away.
Photo Credit: Dr Karthick Narayanan, Moturi Satyanarayana Centre for Advanced Study in the Humanities and Social Sciences
Radha (left) and Rajakilli (right), members of the Toda women's self-help group producing the famed Toda embroidery shawl and cushion cover. Toda embroidery produced by the Toda women is one of the main sources of income for many Toda families today.
Photo Credit: Dr Karthick Narayanan, Moturi Satyanarayana Centre for Advanced Study in the Humanities and Social Sciences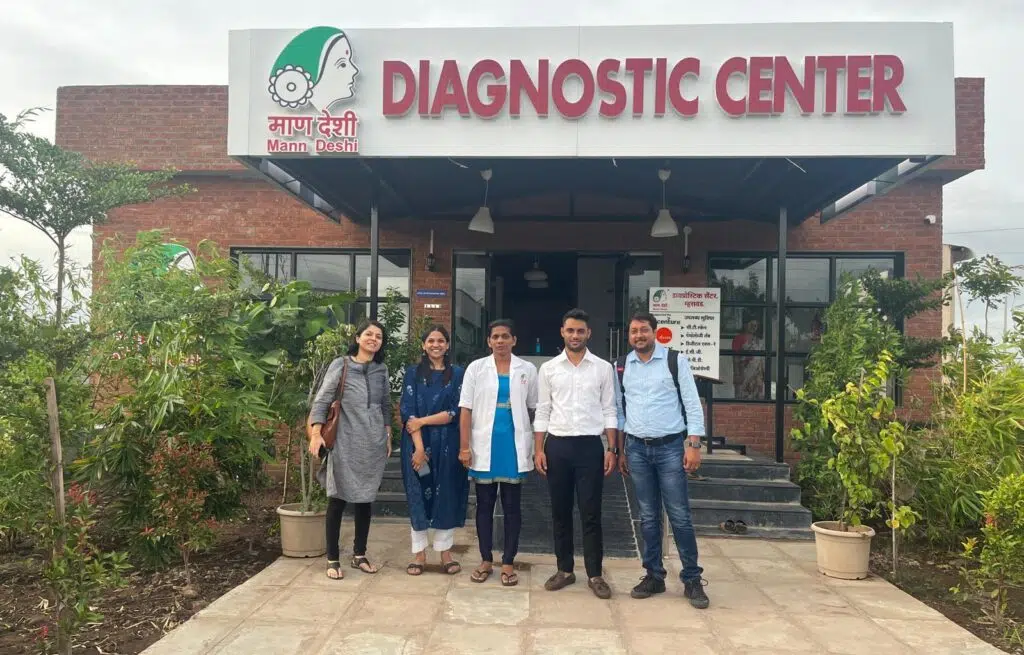 LEAD at Krea University's team recently visited Mann Deshi Foundation's head office in Mhasvad, Satara.
Photo Credit : LEAD at Krea University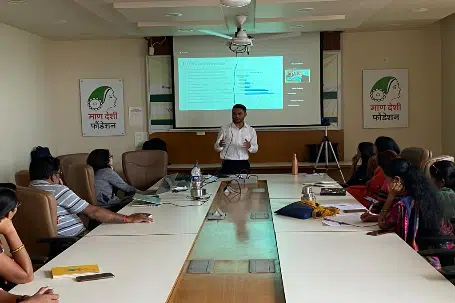 LEAD is collaborating with Mann Deshi Foundation on a community health needs assessment and the field visit helped contextualise findings from LEAD's survey.
Photo Credit : LEAD at Krea University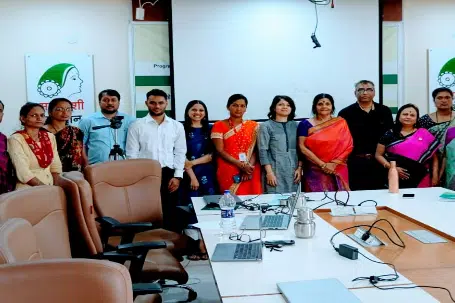 "It made me realise the power of different voices. Until then, I had an understanding that the quantitative field survey was the culmination of our efforts in obtaining data. However, after witnessing the flow of ideas under the framework that the survey provided, I learned that it was the starting point to a much deeper conversation filled with opportunities for further work." added Sumiran Ardhapure, Research Associate, LEAD at Krea University.
Photo Credit : LEAD at Krea University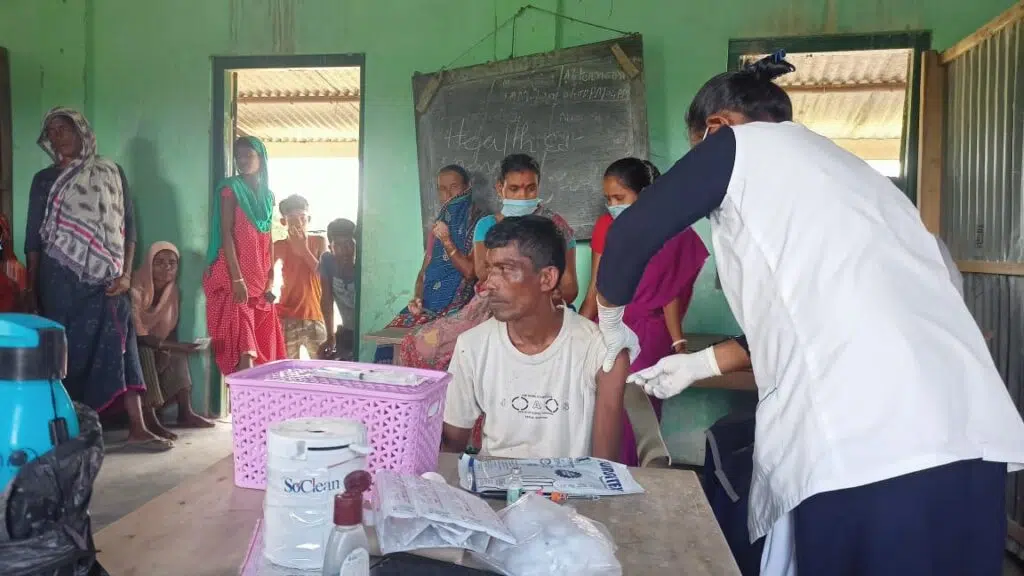 ANM providing vaccination services during our field visit for Time and Motion study of ANMs.
Photo Credit: CDFI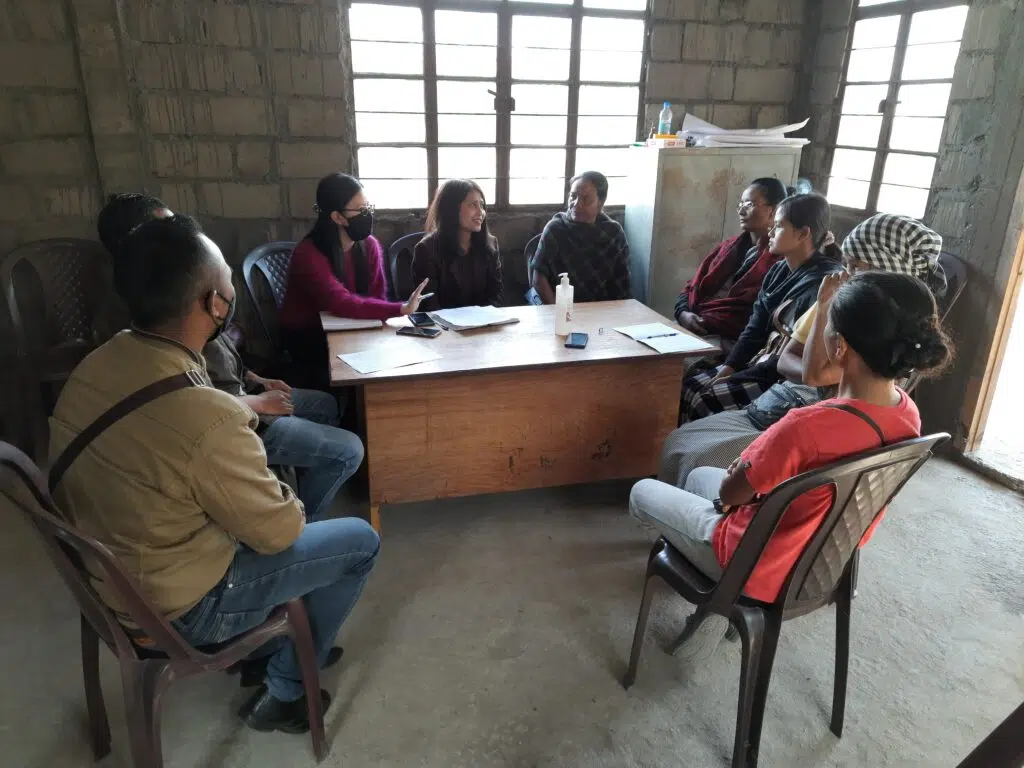 Women SHG members responding during an FGD conducted for impact of SHG program on livelihood.
Photo Credit: CDFI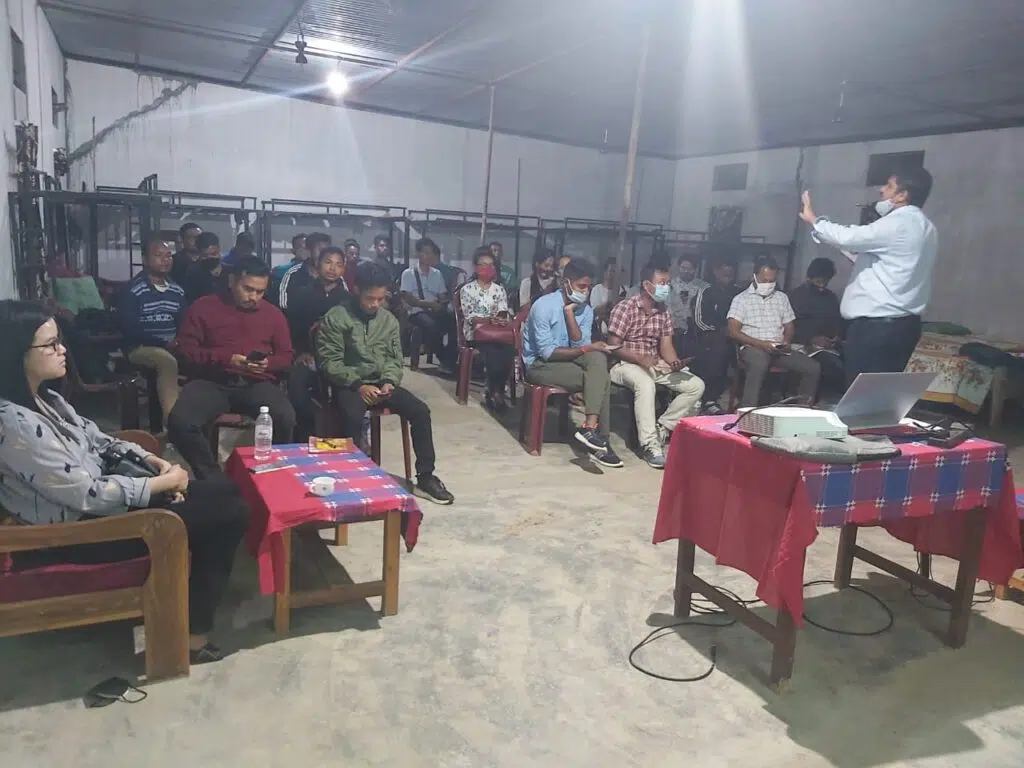 Training session for the team of enumerators for data collection in Khasi Hills of Meghalaya.
Photo Credit: CDFI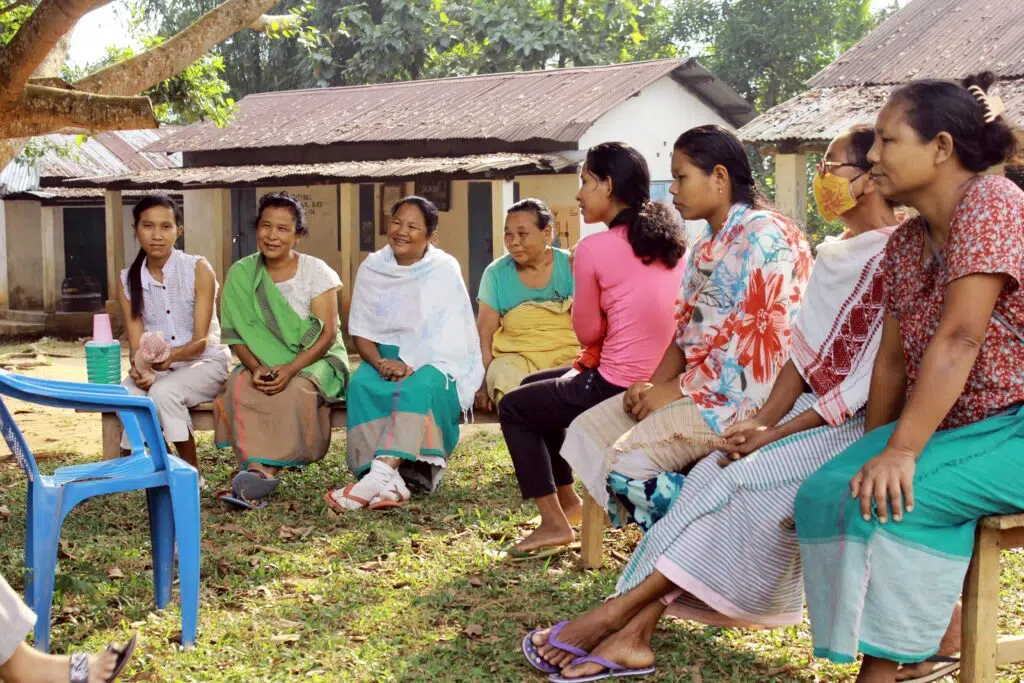 Conducting an FGD with the SHG to gather insights on the impact of Covid 19.
Photo Credit: CDFI