All
Literature & the Arts
Humanities & Social Sciences
Sciences
Team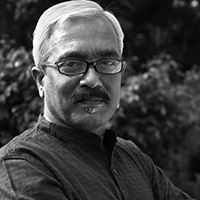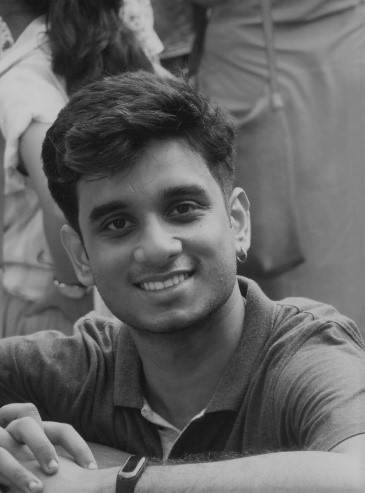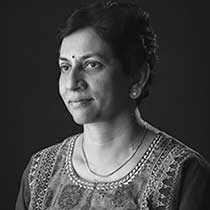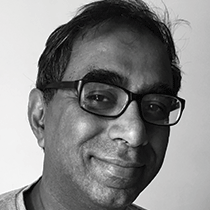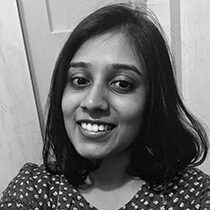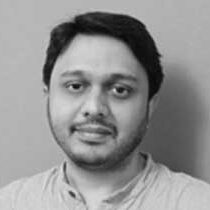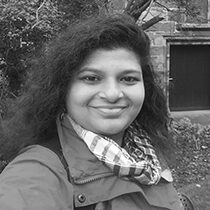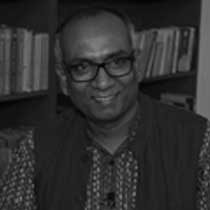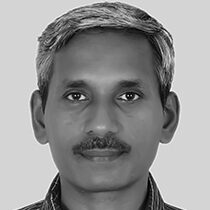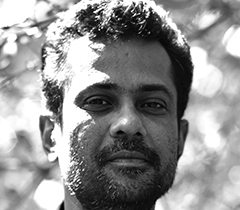 Dean, School of Interwoven Arts & Sciences (SIAS)
Professor of Politics
Bishnu Mohapatra
Dean, School of Interwoven Arts & Sciences (SIAS)
Professor of Politics,
Humanities & Social Sciences
D.Phil., Oxford University
Bishnu N. Mohapatra is a political scientist and poet, an educator and a commentator on society, governance, policy and culture. Bishnu has taught politics for more than twenty-five years at University of Delhi, Jawaharlal Nehru University and AzimPremji University. He has held visiting appointments at Maison des Sciences de l'Homme, Paris, National University of Singapore, University of Kyoto, Japan, and National Institute of Advanced Studies, Bangalore. He has lectured at several universities in Asia, Africa, Europe and North America. From 2002 to 2010, he headed the governance portfolio of the Ford Foundation's South Asia office, New Delhi.
Bishnu has published in the areas of identity politics, democracy, minority rights, urban politics, civil society and social capital. He is currently researching on cities and their multiple imaginings in history. He is also in the process of initiating a collective research project that seeks to understand the conceptual universe embedded in India's Bhasa literature.
Bishnu is also a well-known Indian poet. He has authored four books of poetry and has translated two volumes of Pablo Neruda's poetry into Odia. A volume of his poetry in the English translation – a fragile world- was published in 2005. He has a Master's degree in Political Science from University of Delhi, an M. Phil in Politics from Jawaharlal Nehru University and a D. Phil. in Politics from University of Oxford.
Visiting Senior Fellow
Prayaag Akbar
Visiting Senior Fellow,
Literature & the Arts
Centre for Writing & Pedagogy
M.Sc., London School of Economics
Prayaag Akbar is the author of a critically-acclaimed work of fiction, Leila. His novel, published early in 2017, won the Tata Lit Live! First Book Award and has been shortlisted for the Edinburgh International Bookfest First Book Award, the Hindu Prize for Best Fiction and the Shakti Bhatt Award. It is now being developed into a series by Netflix. In July 2018, a new edition was released in the United Kingdom and a number of other territories.
Prayaag has worked as a journalist in a number of leading Indian publications. He was a consulting editor with Mint, a leading Indian financial newspaper, and before that was the deputy editor of the news website Scroll, where he was an early member of the team.
He completed his M.Sc. in Comparative Politics at the London School of Economics, where his Master's dissertation studied how local-language media represented communal violence during the Gujarat riots of 2002. He has a B.Sc. in Economics, with a minor in Political Science, from Dartmouth College.
Visiting Research Associate
Saloni Atal
Visiting Research Associate, Psychology
Office of Research
Saloni Atal, MPhil, is a Ph.D., student and a Gates scholar at theInstitute of Public Health at the University of Cambridge. Saloni is asocial psychologist and works on global mental health, gender, labor and social development. Through her research, she aims to provide policy-relevant evidence that drives change on the ground. She is particularly interested in the socio-political economy of mental health and in developing contextually sensitive tools to measure women's agency and empowerment. She uses mixed research methods and takes an interdisciplinary approach, drawing on sociocultural theories of knowledge, critical development studies and transnational feminist perspectives.
Distinguished Visiting Professor
Pranab K. Bardhan
Distinguished Visiting Professor of Economics,
Humanities & Social Sciences
Ph.D., Cambridge University
Pranab Bardhan is Professor of Graduate School in the Department of Economics, University of California at Berkeley. He was educated at Presidency College, Kolkata and Cambridge University, England. He had been at the faculty of MIT, Indian Statistical Institute and Delhi School of Economics before joining Berkeley. He has been Visiting Professor/Fellow at Trinity College, Cambridge, St. Catherine's College, Oxford, and London School of Economics. He held the Distinguished Fulbright Siena Chair at the University of Siena, Italy in 2008-9. He was the BP Centennial Professor at London School of Economics for 2010 and 2011.
He has done theoretical and field studies research on rural institutions in poor countries, on political economy of development policies, and on international trade. He is the author of 14 books and editor of 13 other books, and author of more than 150 journal articles, including in leading Economics journals (like American Economic Review, Quarterly Journal of Economics, Econometrica, Journal of Political Economy, Review of Economic Studies, Economic Journal, American Economic Journal, Journal of Development Economics, Journal of Public Economics, Economic Development and Cultural Change, Oxford Economic Papers, etc.)
A part of his work is in the interdisciplinary area of economics, political science, and social anthropology. He was Chief Editor of the Journal of Development Economics for 1985-2003. He was the co-chair of the MacArthur Foundation-funded Network on the Effects of Inequality on Economic Performance for 1996-2007.
A more detailed description of his bio-data may be found in his website: https://eml.berkeley.edu/~webfac/bardhan/bardhan.htm
Assistant Professor of Sociology, Humanities & Social Sciences
Arani Basu
Assistant Professor of Sociology,
Humanities & Social Sciences
Ph.D., Humboldt University
Arani Basu received his Ph.D., from the Institute for Asian and African Studies, Humboldt University, Berlin, in 2016. He grew up in Kolkata and completed his Bachelor's in Sociology from St. Xavier's College and Master's in Journalism and Mass Communication from the University of Calcutta. Following this, he completed a diploma from the South Asian Media School, Goldsmiths, University of London. Arani has also worked as a journalist and lived in different cities across South Asia.
His doctoral thesis was on the propaganda of media in India, where he largely worked on and with the theories of Noam Chomsky and Jürgen Habermas. He also keenly observed the blatant nexus between the political, economic and media elites in India as an outcome of his doctoral thesis. Presently, Arani is conducting research on indigenous people in India through the prism of progress and development. Here he critiques the initiative by the state and the market to bring indigenous people into the fold of 'modernity' based solely on economic and technological development criteria , which undermines their cultural particularism.
Arani is also interested in the media-religion-migration interface and is currently exploring the integration of South Asian transnational migrants in Germany. He is working simultaneously on his first book on media propaganda.
Arani has been teaching various masters level courses during his stay at Humboldt, including courses on Introduction to Sociology, Sociology of Media and Road to Democracy.
Visiting Professor of History
Vivek Bhandari
Visiting Professor of History,
Humanities & Social Sciences,
Ph.D., University of Pennsylvania
Vivek Bhandari is a historian with particular interests in issues of culture and power as these are manifest in the historical evolution of participatory politics, public culture, and democratic institutions more generally. After a decade as a faculty member at Hampshire College (where he also taught at the University of Massachusetts, Amherst and Mt. Holyoke College), Vivek served as Director, and Professor of Social Science at the Institute of Rural Management, Anand (IRMA). In his role as director of IRMA, he worked closely with the cooperative sector, and in 2008-9 co-authored India's first comprehensive analysis of Panchayati Raj institutions while also researching Maoist movements and contentious issues of land acquisition, and more generally, sustainable development. For the past decade, Vivek has served as chair of IFMR's Internal Review Board. He has also taught courses at the National Institute of Design (NID), and for the Young India Fellowship Program (associated with Ashoka University). Vivek has a growing interest in issues of financial technology and rural livelihoods, and since 2017, has served as chairman and independent director of the Jio Payments Bank, a joint venture of the State Bank of India and Reliance Jio. At Krea, he looks forward to teaching courses that address issues of culture and power in South Asia; and how issues of surveillance capitalism are impacting the emergence of new publics and counterpublics.
Vivek is an alumnus of St. Stephen's College, and the University of Pennsylvania from where he received an M.A. in South Asian Studies and Ph.D. in history.
Assistant Professor of Biological Science and Chemistry
Kalyan S Chakrabarti
Assistant Professor of Biological Science and Chemistry,
Sciences
Ph.D., Indian Institute of Science
Kalyan Chakrabarti has research interests in the interface between biology and chemistry. He held researcher positions in the Max Planck Institute for Biophysical Chemistry (Göttingen, Germany), the National Cancer Institute (in the National Institute of Health, USA) and the Howard Hughes Medical Institute in the Brandeis University, USA.
His work primarily focuses on protein dynamics and he is the coordinator of an international collaboration to develop a comprehensive framework for investigating protein dynamics involving the Max Planck Institutes in Göttingen and Potsdam, FreieUniversität, Berlin in Germany, and the University of Louisville, USA.
He obtained his B.Sc. Chemistry (Hons.) degree from the Presidency University, Kolkata. He went on to receive his master's and doctorate degrees from the Indian Institute of Science, in biophysics with specialisation in Nuclear Magnetic Resonance spectroscopy of proteins. He has several contributions in the area of functional role of protein dynamics. In 2016, he along with an international collaboration published one of the most comprehensive examples of conformational selection in protein-protein interaction.
Representative publications :
Chakrabarti et al.,High-power 1H composite pulse decoupling provides artifact free exchange-mediated saturation transfer (EST) experiments,Journal of Magnetic Resonance (2016) 269: 65-69. (from the Max Planck Institute).
Chakrabarti et al.,Conformational dynamics and allostery in E2:E3 interactions drive ubiquitination: gp78 and Ube2g2,Structure (2017) 25:794-805. (from the National Cancer Institute)
Chakrabarti et al., Conformational selection in a protein-protein interaction by dynamic pathway analysis,Cell Reports (2016) 14: 32-42. (from the HHMI/Brandeis Univ.).
Chakrabarti et al.,X-ray crystallographic and NMR studies of pantothenatesynthetase provide insights into the mechanism of homotropic inhibition by pantoate,FEBS Journal (2010) 277: 697-712. (from the Indian Institute of Science).
Faculty Associate
Pritha Chakrabarti
Faculty Associate,
Literature & the Arts,
Centre for Writing and Pedagogy
Ph.D., EFL University, Hyderabad
Pritha has received her doctoral degree in Cultural Studies from The English and Foreign Languages University, Hyderabad. She has been an editor, journalist, and written for advertisement and branding before coming into academics. Her area of research interest encompasses film studies, dance studies and performing arts, screendance studies, new media and questions of gender, labour, ideology, class and caste. She has previously worked at the media department of Symbiosis International (deemed university) where she taught several subjects in Writing, Films, Journalism, New Media and Advertising. Pritha has also published in several peer-reviewed journals and has worked at the Media Lab, Jadavpur University as a film archivist. She has been the recipient of the Pad.Ma Film Research Fellowship, the CSDS-ICSSR doctoral fellowship and the NFAI film research fellowship. Her current research project tracks the changing body image of the dancing bodies on screen in Hindi cinema and its relation to the neoliberal ideology.
Director, Centre for Writing & Pedagogy
Anannya Dasgupta
Associate Professor of Literature,
Literature & the Arts
Director, Centre for Writing & Pedagogy
Ph.D., Rutgers University
Anannya Dasgupta has a Ph.D., in early modern English literature from Rutgers University, USA. As a graduate student, she trained in writing pedagogy at the Rutgers Writing Program. During her stint as an early modernist teaching Renaissance Literature, she noticed the disconnect between the writing abilities of college students versus the expectations of the college curriculum. To help bridge the gap, she started offering critical writing sessions to students, on an informal basis. Soon, this took the shape of official courses, with Dasgupta designing the curriculum and pedagogy and hiring/training teachers .
Determined to make the teaching of writing matter in the Indian higher education curriculum, she set up the Centre for Writing Studies at O.P. Jindal Global University in 2018. Apart from teaching undergraduate and post-graduate students, she also works with faculty in the social sciences and humanities to help them incorporate strategies from writing pedagogy in their class room teaching.
She participated in the EU funded "Project E-QUAL" (2014-2017) and produced, among other things, a critical writing course module for all the universities partnered under the project. The module is now available as an open access course on the Swayam platform. She won a grant to collaborate with the Thompson Writing Program at Duke University (2015-2017) and continues the collaboration to develop research for teaching writing. Her publications include articles on seventeenth-century English literature and pedagogy. Her book Magical Epistemologies: Forms of Knowledge in Early Modern English Drama is forthcoming. She has co-edited This Unsettled Place: A Critical Anthology of American Poetry and Short Stories (2014) and has published a book of poems Between Sure Places (2015). She is currently working on several collaborative projects in writing pedagogy. Her fiction, poetry and photo art have appeared online, and in magazines and anthologies.
Faculty Associate,
Sayantan Datta
Faculty Associate ,
Literature & the Arts,
Centre for Writing and Pedagogy
Ph.D., TIFR-Hyderabad
Sayantan Datta is a developmental neurobiologist in training, working towards their Ph.D. at TIFR-Hyderabad. They did their B.Sc. in Life Sciences from Presidency University, Kolkata, and their M.Sc. in Neural and Cognitive Sciences from the University of Hyderabad. They are an experienced science writer and communicator. Their interests lie in the fields of feminist science writing, cognitive models of writing, science illustration, and multimedia communication, and they are also interested in the history and philosophy of sciences, and neurodevelopment. Currently, they are looking at intersections between neuroscience and law, and neurofeminist philosophy. At Krea, they wish to use their skills from the intersection of the sciences and social sciences, and their experience in writing, to work with students to develop their academic writing and communication skills. They are open to collaboration with other researchers and teachers interested in the afore mentioned disciplines/subjects.
Assistant Professor of Practice
Swarnamalya Ganesh
Assistant Professor of Practice,
Literature & the Arts
Ph.D., University of Madras
Swarnamalya is a combination of a performer with over 35 years of experience, a scholar of dance history and a trained academician in art practice and sociology. Her Ph.D.,. dissertation was on Research and Reconstruction of lost dance repertories of medieval South India (Nayak Period). In a pioneering effort she studied in depth, the history and sources involved in the lost performing traditions to reconstruct them. From the Attic is a performance-lecture-exhibition series based on her research. From collaborations with artistes of various genres to reflecting the multi-cultural historicity of dance and music in South India, FTA stands as a unique voice that speaks of inclusivity and harmony as inherent values of performing traditions. Jakkini, Sivalila, Gondhali, Perani are some of her reconstructed repertoires.
Her further research interests include Sadir as the subaltern form of Bharatanatyam through gender, culture, society, stigma and political movements. Her first book was titled "Nammai Marandarai Naam Marakkamattom" (Tamil) based on her successful production on the same title, a POV of Madhavi of Tamil epic Silappadikaram. She researched to bring to light "Company repertoires" under her production Dancing in the Parlour. Her more recent production Choreographing Society- a tryst with destiny questioned India's position on surrendering to inherent inequality, identities that carry stigma and the democracy striving to relieve from it. As a writer, some of her eminent contributions to the critical theories on performance history address Notions of Classical in Bharatanatyam, Sex and Gender in Performance, Mired in Dravidian Politics, Womanity, Daughters of Pandanallur – the other story.
In her professorial capacity she has designed and taught courses such as Past performing practices, Art as history and Women in Performance, Literature and Media, which cover archival writing practices, performance in the study of the body and culture as a lived experience. Her more recent addition has been a workshop style course on ditties and dances of folk and tribal cultures from across the world titled "Or Muf Leh" She is also a sought after speaker on topics pertaining to education, art and culture.
As a Fulbright-Nehru Fellow for Academic and Professional Excellence, Swarnamalya went to UCLA to teach and pursue post doctoral research. She is trained in Indian and Middle Eastern music, epigraphy, history and archaeology. She has received prestigious awards and fellowships for her contributions. She is the Director of Ranga Mandira Academy of World Dance/Performance and Indic Studies which works at providing education in Performing Arts. Ranga Mandira runs a community radio for the arts and also creates a platform for sustainable development for the hereditary artiste communities. She is a visiting faculty to SASTRA University, Madras University, and a guest faculty to Ashoka University, Bridgewater State University (Boston), and Flame University.
Visiting Associate Professor of Economics
Gaurav S. Ghosh
Visiting Associate Professor of Economics,
Humanities & Social Sciences,
Ph.D., Pennsylvania State University
Gaurav is an economist with research, policy development, and private sector consulting experience. Along with his current association with Krea, he is a senior economist at EY, the consulting firm. Before joining EY, he spent two years as a post-doctoral researcher at RWTH Aachen University, Germany. He has a PhD from Pennsylvania State University, an M.A. from Jawaharlal Nehru University, and a B.A. from St. Xavier's College, Mumbai.
In recent engagements at EY, Gaurav has consulted with central government ministries on the impact of taxes (like the GST) on investment incentives in the Indian economy. He has also set up a behavioral economics practice and consults widely on the transfer pricing of financial transactions within MNCs. In previous projects, he has delved into antitrust, the valuation of intellectual property, and understanding the complexities of asset-backed securitizations.
Energy and the environment have been constant themes in Gaurav's non-consulting research. He has investigated diverse topics in this area using surveys, experiments, concepts from behavioral economics, and a variety of econometric methods. One strand of research investigated consumer demand for energy and energy-related products. Here, Gaurav and collaborators investigated the divergence between stated and revealed preferences for energy-saving products, and designed and tested nudges that would lead to higher adoption of environmentally friendly technologies. Other research has focused on the design and testing of emissions trading markets, and the valuation of air pollution using hedonic methods.
Over the years, Gaurav has spoken at conferences and venues around the world and published papers in refereed journals. He has also written extensively in the financial papers on topics ranging from financial crises, through energy economics and negotiation strategies, to bitcoin.
Assistant Professor of Economics, Humanities & Social Sciences
Rohan Ravindra Gudibande
Assistant Professor of Economics,
Humanities & Social Sciences
Ph.D., The Graduate Institute, Geneva
Rohan Ravindra Gudibande is an economist whose interest lies in development and political economy. After completing his Ph.D., from the Graduate Institute, Geneva, he has been pursuing post-doctoral research at the Empirical Studies of Conflict Lab (Princeton University), the School of Public and International Affairs (Princeton University) and the Institute of Religion Economy and Society (Chapman University). Rohan has been closely involved with the policy world. Rohan was an economist at the German Development Institute (DIE), Bonn. He has also consulted for UNCTAD, ILO, IMF and Permanent Mission of India to the UN.
His current research aims to understand the outcomes and mechanisms of development in relation to events or processes driving labor markets, different conflicts, crime and other social cohesion outcomes that organizes individual incentives and behavior. The purpose being to derive clear insights for evaluating existing policies or design new policies. Methodologically, he adopts and refines state of the art inference and computational techniques to establish causal relations exploiting natural variations from policy or historical changes. As part of his future research, he is working with text as data and designing field experiments to better elicit hard-to-derive mechanisms from quasi- experimental approaches.
Rohan believes that development outcomes are intrinsically linked with politics, and this relationship needs to be rigorously and empirically disentangled within a multi-disciplinary analytical framework including disciplines like political science, data science and psychology. Outside of his professional life, his interests include history of religion, history of science, foreign policy and strategy, travel, debating and high intensity sports.
Distinguished University Professor
Ramachandra Guha
Distinguished University Professor,
Ph.D., IIM Calcutta
Dr. Ramachandra Guha is a noted historian and biographer based in Bengaluru. He has taught at the universities of Yale and Stanford, held the Arné Naess Chair at the University of Oslo, and served as the Philippe Roman Professor of History and International Affairs at the London School of Economics and as the Satish Dhawan Visiting Professor at the Indian Institute of Science.
Guha's books include a pioneering environmental history, The Unquiet Woods (University of California Press, 1989), and an award-winning social history of cricket, A Corner of a Foreign Field (Picador, 2002), which was chosen by The Guardian as one of the ten best books on cricket ever written. India after Gandhi (Macmillan/Ecco Press, 2007) was chosen as a book of the year by the Economist, the Washington Post, the Wall Street Journal, the San Francisco Chronicle, Time Out, and Outlook, and as a book of the decade in the Times of India, the Times of London, and The Hindu.
His awards include the Leopold-Hidy Prize of the American Society of Environmental History, the Daily Telegraph/Cricket Society prize, the Malcolm Adiseshiah Award for excellence in social science research, the Ramnath Goenka Prize for excellence in journalism, the Sahitya Akademi Award, and the R. K. Narayan Prize. In 2009, he was awarded the Padma Bhushan, the Republic of India's third highest civilian honour. In 2008, and again in 2013, Prospect magazine nominated Guha as one of the world's most influential intellectuals. In 2014, he was awarded an honorary doctorate in the humanities by Yale University. In 2015, he was awarded the Fukuoka Prize for contributions to Asian studies. In 2019, he was made a Honorary Foreign Member of the American Historical Association, only the third Indian to be given that honour.
Assistant Professor of History
Aashique Ahmed Iqbal
Assistant Professor of History,
Humanities & Social Sciences
D.Phil., Oxford University
Aashique Ahmed Iqbal is a historian of South Asia. His research focuses on the impact of aviation on the decolonisation of South Asia. Put simply, it is a study of the role of the aeroplane in bringing modern India into existence. Aviation played a small but crucial role in transforming the Indian state from colony to republic. For both colonial and post-colonial South Asian regimes, the aeroplane would serve not only as a means to project sovereignty but also only as the pre-eminent marker of modernity. Aashique's doctoral thesis, which is in the process of being prepared for publication, is the first major academic history of aviation. The hybrid nature of the project combines insights from a number of intersecting fields including histories of war, technology, state-making, law, diplomacy and business.
Aashique hails from Ooty and took his B.A. in History at Loyola College Chennai. He received his M.A. and MPhil in Modern History at Jawaharlal Nehru University, New Delhi and also holds a DPhil in History from the University of Oxford. He has received multiple scholarships including the Felix scholarship, the Royal Historical Society Marshall Fellowship, and the Maulana Azad National Fellowship
Aashique is an Associate Member of the Higher Education Academy of the United Kingdom. He has previously designed and taught courses at the University of Oxford and Shiv Nadar University. His teaching approach emphasises critical engagement with primary and secondary sources.
In addition to his teaching and research, he has been responsible for organising a major international workshop to mark the seventieth anniversary of Indian independence at the Institute for Historical Research, London. He is also keenly interested in making history accessible to the public and has engaged in a number of outreach activities including writing historical blogs and setting questions for the BBC Urdu quiz.
Assistant Professor of Biological Science
Shivani Vijayraj Jadeja
Assistant Professor of Biological Science,
Sciences
Ph.D., University of Nebraska-Lincoln
Dr. Shivani Jadeja holds a Ph.D., in Biological Sciences with specialisation in Ecology, Evolution and Behaviour from the University of Nebraska-Lincoln, USA and an M.Sc in Wildlife Biology and Conservation from the Wildlife Conservation Society – India Program at the National Centre for Biological Sciences, India.
Her teaching and research draws from her international exposure to state-of-the-art teaching and research facilities in India, USA, and Costa Rica. She has emphasises teaching Life Science to undergraduate students and mentoring them to carry out inquiry driven projects both in the field and in the laboratory. Her student-centred teaching style emphasizes development of higher-order thinking skills including critical thinking, problem-solving, and synthesis.
Her broad research interests are primarily in the field of evolutionary ecology that span understanding causes and consequences of variation in life history strategies and plant-animal interactions. Her research investigates shifts in organisms' strategies and interactions in response to changes in their environment. She uses a range of empirical and theoretical approaches to address her questions. She has studied the role of within-species variation in territorial behaviour of a seed disperser in facilitating the dispersal of a woody invasive tree in grassland habitats. Recent work involved identifying mechanisms underlying and consequences of variation in reproductive life-history strategies of sequentially flowering plants and their seed-herbivores. Her research findings are published in peer-reviewed international journals and presented at international conferences.
:Ph.D., University of Nebraska-Lincoln
Assistant Professor of Literature
Joya John
Assistant Professor of Literature,
Humanities & Social Sciences
Ph.D.,, University of Chicago
Joya John has earned a Ph.D., from the University of Chicago. She is passionate about how literary and cultural studies can respond to new challenges in the Indian subcontinent and more globally. Her research has so far focused on issues of environment and ecology in Indian fiction. She is interested in issues of energy, mining, waste, as well as the changing landscape of activism around environmental issues and climate change. She believes that literature can bring valuable insights to environmental issues that are often dominated by scientific and policy approaches. She holds both master's and MPhil degrees in English Literary Studies from Delhi University.
She is currently working on academic articles on issues of energy security and access in Hindi fiction and the depiction of Adivasi communities and the environment in contemporary novels set in Jharkhand. She has presented her work at the Association for Asian Studies, European Conference of South Asian Studies, the Annual South Asia Conference at Madison, and the American Comparative Literature Association. She has published on issues of sexual harassment at the workplace, Dalit drama, and autoethnography in contemporary Dalit thought.
Joya has over six years teaching experience at Delhi University where she taught courses on Indian writing in translation, Realism and the Novel, and European drama. During graduate school in the U.S. she has taught academic and professional writing and courses on environmental issues and globalization in South Asia. When not teaching or researching, she is interested in stand-up comedy and believes irony, satire and comedy have tremendous critical power in contemporary India. She is interested in developing audio content and believes podcasts are the future.
Assistant Professor of Philosophy
Humanities & Social Sciences and Literature & the Arts
Srajana Kaikini
Assistant Professor of Philosophy,
Humanities & Social Sciences and
Literature & the Arts
Ph.D., Manipal University
Srajana Kaikini received her Ph.D., in Philosophy from the Manipal Centre for Humanities, Manipal University in 2019. She did her curatorial studies at de Appel's Curatorial Programme 2012-13, Amsterdam. She holds a Masters in Arts and Aesthetics from Jawaharlal Nehru University, New Delhi and has a graduate degree in Architecture. She has been the recipient of the FICA Research Fellowship 2013-14, the CIMAM Travel Grant 2018, the Ffai Research Grant 2018, ISCP-Inlaks Grant 2019 and has been in residency at Delfina Foundation(London) and ISCP (New York). She was the collections curator at the K K Hebbar Gallery and Arts Centre (2016-2019). Latest independent curatorial works include Backstage of Biology at Archives at National Centre for Biological Sciences (2019) and Vectors of Kinship (2016) at 11th Shanghai Biennale. Her research publications have appeared in journals like The Deleuze Studies: India Special Issue, Kunstlicht Special Issue: Translation as Method and Journal of Cancer Research and Therapeutics. Her doctoral research focussed on developing a philosophy of curatorial practice with a focus on ontology of relations. Her research interests include aesthetics, curatorial studies, arts pedagogy, kinship and relations, philosophy of language, philosophy of art, image, cinema and space.
Faculty Associate
Centre for Writing and Pedagogy
Vasudha Katju
Faculty Associate,
Centre for Writing and Pedagogy
Ph.D., in Sociology from JNU (submitted)
Vasudha Katju has submitted her doctoral thesis to the Centre for the Study of Social Systems, Jawaharlal Nehru University. Her doctoral research is on the autonomous women's movement in India, and examines questions of mobilisation, organisation form, and feminist thought and practice within this movement. Her other research projects have been on contemporary Indian feminism, student politics, and academic writing. Her interest in academic writing includes both the stylistic elements and relational aspects of writing. She has taught gender studies at Ambedkar University, Delhi, and has also conducted workshops on academic writing for university students.
Professor of Practice
Hariharan Krishnan
Professor of Practice,
Literature & the Arts
Director, Media Lab
Diploma in Film Direction,
TV in Film & TV Institute of India
"The creative arts provide all of us the emotional sustenance to achieve our goals." With this as his motto, film director Hariharan has immersed himself into the worlds of music, painting and dance. Though his films have dealt with a variety of topics like Maratha History in 'GhashiramKotwal' ('77), air pollution in 'Ezhavathu Manithan' ('83) or the world of languages in the children's film 'Dubashi'(2002), he has infused them all with influences from the other arts.
'Ghashiram' was screened at the Berlinale in '78, while 'Ezhavathu Manithan' won the National Award for the best Tamil film and the Afro-Asian award at the Moscow Film Festival. Another film 'Current' starring Om Puri, received the Best Critics award in 1992.
In a span of 37 years, he has produced and directed over 350 short films, documentaries and TV serials on subjects ranging from tourism to the Tamil Bhakti poets. His passion for teaching and conducting workshops has taken him from the Film Institute in Pune to the University of Pennsylvania, USA, where he taught courses on Indian Cinema and Society.
In 2004, he founded the LV Prasad Film & TV Academy, with a completely new approach to film pedagogy and practice. Ten years later, he moved on to the Mahindra École Centrale as Professor of Creative Sciences and Dean, Student Affairs. In 2016, he joined Ashoka University as Professor, Broadcast Journalism & Film Studies. Hariharan is also a regular on the international film festival circuit serving on juries and interacting with students from Warsaw to Manila. Presently, he is completing a filmic biography on Kamal Haasan titled 'Citizen K'.
His stated objective in joining Krea University is to lead the younger generation to harness the power of the creative arts and communicate one's thoughts and feelings through a variety of media.
Visiting Professor of History
Chithra Madhavan
Visiting Professor of History,
Humanities & Social Sciences
Ph.D., University of Mysore
Chithra Madhavan completed her M.A. and M.Phil. from the Department of Indian History, University of Madras and her Ph.D.,. from the Department of Ancient History and Archaeology, University of Mysore. She is the recipient of two post-doctoral fellowships from the Department of Culture, Government of India and from the Indian Council of Historical Research, New Delhi. She is the author of eight books – History and Culture of Tamil Nadu (in two volumes), Vishnu Temples of South India (in four volumes), Sanskrit Education and Literature in Ancient and Medieval Tamil Nadu – An Epigraphical Study and Temples of Kanchipuram. She has written the text for a coffee-table book Snapshots of a bygone era- A Century of Images which contains about a 100 photographs of monuments of India. Chithra has co-edited a book South India Heritage-An Introduction containing approximately 500 articles on various aspects of the heritage and culture of South India. She has compiled two books- one on sculptures for Kalakshetra Foundation and another on the Srirangam temple.Chithra has contributed about a hundred articles on temple architecture and allied subjects to the multi-volume Encylcopedia of Hinduism. She is a guest lecturer at Kalakshetra, Asian College of Journalism and DakshinaChitra. She frequently delivers lectures on temple architecture at various places in Chennai and other cities in India and leads heritage walks to various historical and archaeological sites in India.
Assistant Professor of History
Naina Manjrekar
Assistant Professor of History,
Humanities & Social Sciences
Ph.D., School of Oriental and African Studies (SOAS)
Naina Manjrekar received her Ph.D., in History from the School of Oriental and
African Studies (SOAS), London in 2018. Her doctoral research explored the political worlds of South Asian lascar seamen in the late colonial period who worked on transcontinental ships. An understanding of their lives and voyages along international shipping routes contributes to an understanding of the global influences on the anti-colonial movement in India. While scholarship on global encounters usually focuses on mobile scholars and statesmen engaged in cosmopolitan exchanges, her research suggested that since the great majority of 'movers' in the twentieth century were subalterns – millions of indentured and free migrant labourers, soldiers, sailors or refugees – the effect of their mobility on the circulation of ideas needed to be studied to complete this picture of the modern world.
Her research lies at the intersection of histories of migration, labour, anti-colonialism and cosmopolitanism. In the course of her Ph.D.,, she secured scholarships from the Inlaks Foundation, the Charles Wallace India Trust and the Institute of New Economic Thinking (Harvard and Cambridge). Before going to SOAS, she was awarded her MA in History at Jawaharlal Nehru University and BA in English from the University of Delhi.
Following her Ph.D.,, Naina was Caird Fellow at the National Maritime Museum in Greenwich, UK, where she studied colonial cooks working on British passenger ships before Second World War. She was also awarded the 2018 Sir Julian Corbett Prize in Modern Naval History for her article 'Decolonisation from the Seas: Mutiny in the Royal Indian Navy, 1946', by the Institute of Historical Research, London. The article will appear in the Institute's journal, Historical Research. She has previously taught courses in South Asian history, historical methodology and urban history at SOAS, and designed a course on colonial subalterns in the World Wars.
Associate Professor of History of Science
John Mathew
Associate Professor of History of Science,
Humanities & Social Sciences and Sciences
Ph.D., Harvard University
Ph.D., Old Dominion University
An incoming Associate Professor at Krea University, John Mathew has just concluded a four-year stint in the same capacity at the Indian Institute of Science Education and Research (IISER), Pune, in the Humanities and Social Sciences. He has taught previously at Harvard University, Cambridge, Massachusetts; the University of Massachusetts, Boston, Massachusetts; and Duke University,Durham, North Carolina. With Bachelor's, Master's and M. Phil. degrees in Zoology from the Madras Christian College, Chennai (Madras), Tamil Nadu, he holds an additional Master's (A. M.) in Medical Anthropology from Harvard University, and two doctorates, one in Ecological Sciences from Old Dominion University, Norfolk, Virginia, and the other in the History of Science from Harvard University. His instructional experience includes anthropology, biology,geology, history and the history of science. At IISER, his courses comprised a core offering for the entire second year class (of approximately 200 students), 'An Introduction to the History of Medicine, Science and Technology', and electives for the third and fourth year classes, 'Environmental History' and 'Science, History and Theatre', apart from individual semester long projects, including 'The Evolution of Altruism' and 'The Reception of Darwinism in India'.
John is in the process of concluding a book length manuscript, 'To Fashion a Fauna for British India', due for submission to Oxford University Press. He is also actively researching the plague and influenza epidemics in India in the 1890s and 1918-19 respectively.
John's interests are fundamentally cross-disciplinary. He retains a deep interest in theatre and music, both of which he brought into conversation with his own research, in the writing and performance of a musical at IISER Pune titled 'The Sun Was White, The Moon Disobedient', with the students of the institute in the main. He also founded and directed the institute's choir.
Assistant Professor of Computer Science
Syed Mohammad Meesum
Assistant Professor of Computer Science,
Sciences
Ph.D.,The Institute of Mathematical Sciences
Syed Mohammad Meesum holds a Ph.D.,. in Theoretical Computer Science from The Institute of Mathematical Sciences, HBNI, Chennai. He is interested in understanding the limits to which algorithms for solving problems can be improved to run faster. His primary area of research involves designing approximate and parameterized algorithms.
Meesum did his undergraduate studies in Physics at Indian Institute of Technology, Kanpur, where he graduated with an Integrated M.Sc. He also gained corporate experience as a derivative analyst at Futures First trading Euro-Dollar interest rate futures. Subsequently, he joined IMSc for an Integrated Ph.D., program, where his doctoral thesis was titled "Matrix Editing via Multivariate Lens".
Following his Ph.D.,, Meesum was a Postdoctoral Fellow at the Department of Computer Science, University of Wrocław, Poland where he was supported by the Polish National Science Centre grant. He is an amateur astronomer by passion, and enjoys solving mathematical puzzles.
Faculty Associate
Centre for Writing and Pedagogy
Greeshma Mohan
Visiting Professor of Practice in Psychology
Amrita Narayanan
Visiting Professor of Practice in Psychology,
Humanities & Social Sciences
Dr. Amrita Narayanan is a practicing clinical psychologist and psychoanalyst with an interest in literature and literary theory. She is the editor of The Parrots of Desire: 3000 years of Erotica in India (Aleph Books, 2018) a collection of poems, short prose and fiction in translation from Indian languages, linked by an introductory essay on the central themes in Indian erotic literature. She is a contributor to the volume Psychoanalysis in the Indian Terroir: Emerging Themes in Culture, Family and Childhood (Lexington Books, 2018). She is co-author on the forthcoming Pha(bu)llus: a cultural history of the Phallus (Harper Collins, 2020) in which her essay explores the psychological meanings behind the popularity of the phallus as a symbol. Amrita has taught as visiting faculty at Ashoka University in the English department and at Ambedkar University in the psychology department.
Amrita's research interests are in cultural factors in psychotherapy and psychoanalysis, the psychodynamics of women's sexual agency, and in how cultural factors shape the aesthetics of women's sexual agency in India. Her writing has appeared in academic journals such as Psychodynamic Practice and Psychoanalytic Review; newspapers such as The Hindu and The Indian Express; and popular press periodicals such as Outlook, Open Magazine, and India Today. Her recent awards include the Taylor and Francis Prize for psychoanalytic writing, the Sudhir Kakar Prize for psychoanalytic writing, and the Homi Bhabha Fellowship.
Associate Professor of Economics
Sarabjeet D. Natesan
PhD, Indian Institute of Technology – Madras
Sarabjeet Dhody Natesan is the Associate Professor of Social Sciences.
Sarabjeet received her PhD, in Management from IIT-Madras, MS in Industrial Management from New Jersey Institute of Technology / Rutgers University – New Jersey, MBE from Delhi University and BA (Honours) in Economics from Jesus and Mary College.
After her Master's program at the US, she worked as a Consultant at the UNCTAD, UN, New York City. Her return to India was marked with an entrepreneurial journey to support setting up an innovative design and manufacturing engineering firm. She has taught at Delhi University, New Jersey Institute of Technology, Indian Institute of Technology-Madras, Indian Institute of Management-Indore at both undergraduate and postgraduate levels.
Her area of research is in the interdisciplinary field of economics and policy implementation. Her research is exploring migration and its economic and social effects and looking at the effects of aging on populations. Using quantitative and qualitative methods in evaluating policy learning and outcome evaluation and establishment of contextual factors affecting implementation, her current research is on the role of implementers in efficient and effective policy outcomes. She has researched and published on MGNREGA and its implementation.
Sarabjeet's journey to Krea reaffirms her faith in the power of undergraduate teaching and scripts her interest in co-creating interdisciplinary spaces and capacities for young impressionable minds. She is currently working on her first book on her diverse life experiences.
Visiting Professor of Practice
Mukund Padmanabhan
Visiting Professor of Practice,
Humanities & Social Sciences
M.Phil., Delhi University
Mukund Padmanabhan was the Editor of The Hindu between March 2016 and the end of February 2019. Earlier, he was the Editor of The Hindu Businessline from 2016 onwards. Mukund is an M-Phil in Philosophy and worked briefly as a lecturer in University of Delhi before switching to journalism. He is interested in and has written about politics, legal affairs, and literature. Before joining The Hindu group in 1997, he had worked with Sunday Magazine in Kolkata and the Indian Express in Chennai.
He was an adjunct faculty of the Ateneo de Manila University in the Philippines, where he taught credits on media law and advanced writing to post-graduate students. He curated two festivals of theatre and music — The Hindu Theatre Fest, and The Hindu November Fest — on behalf his newspaper group, events which have been conducted in Chennai, Hyderabad, Bengaluru and other South Indian cities since 2005. He also curated an annual thought conclave on behalf of the newspaper called The Huddle, which is held in Bengaluru
Assistant Professor of Philosophy
Kalpita Bhar Paul
Assistant Professor of Philosophy,
Humanities & Social Sciences
Ph.D., Manipal University
Kalpita Bhar Paul brings a formidable combination of academic and field experience to Krea University.Her post doctoral stint was at IIT Bombay and her broad research interest lies in philosophically engaging with the nature—human relationship. Through her course of study and field work, she has strived to develop a phenomenological understanding of the human—environment relationship and delineate its import for environmental ethics/philosophy.
Her doctoral research revolved around giving primacy to the relationship instead of the human or the eco-system while developing ethics towards the environment. She philosophically engaged with the Sundarbans islander's phenomenological understanding of the risk perception, vulnerability, and the notion of environmental crisis, and her dissertation demonstrated how an effective ethics towards the environment can be crafted out.This engaged philosophical mode of inquiry gives her a unique vantage point to engage with real-world challenges and focus on illustrating why philosophy is necessary in today's day and age.
She has published widely in international journals such as Environmental Ethics, Ethics & the Environment, International Journal of Qualitative Methods, Journal of Agricultural and Environmental Ethics, etc.
Kalpita has extensive field experience in the area of sustainable development and natural resource management. From 2008-2011, she worked for the Development Research Communication Services Centre, an NGDO in West Bengal. She was responsible for supervising several projects on sustainable natural resource management, climate change adaptation, rural livelihoods, and strengthening self-help groups. Before doing her Ph.D., she was a teacher at an alternative residential school, Pathashaala, (Tamil Nadu) run by the Krishnamurti Foundation India. At this school, she explored a sustainable and environment-friendly community-based way of living.
Kalpita has a B.A.in History, Philosophy, and Bengali from Hooghly Mohsin College, Burdwan University (2008); a Postgraduate Diploma in Environment and Sustainable Development from IGNOU (2010); and an M.A. in Environment and Development from Jadavpur University, Kolkata, (2012). She also participated in an Eco-village Design Education course at Wongsanit Ashram, Thailand (2011). She has a Ph.D.,. in Environmental Humanities from the Manipal Centre for Philosophy and Humanities, MAHE.
Assistant Professor of Computer Science
T. V. H. Prathamesh
Assistant Professor of Computer Science,
Sciences
Ph.D., Indian Institute of Science
T. V. H. Prathamesh works in the intersection of logic, computer science and mathematics. More specifically, he works on application of formal methods of computer science to mathematics. The primary focus of his research is formalization of mathematics and theoretical computer science in type theory, and automated verification of mathematical proofs. His research is motivated by the need for formal verification of computer programs used for research in mathematics and theoretical computer science, and the potential use of computers in verifying controversial mathematical proofs. He is in particular fascinated by the insights that one derives about familiar mathematical objects and proofs, when attempting to find the appropriate formal representation for the purpose of computer-aided proof checking.
He has contributed to the development of formal proofs in mathematics and theoretical computer science in Isabelle/HOL, a proof assistant based on Higher Order Logic. Prathamesh has also undertaken research and continues to retain an interest in algorithmic and combinatorial aspects of knot theory, and in the interplay of geometric group theory, computability and logic.
Prathamesh did his undergraduate studies in Mathematics at St. Xavier's College, Mumbai. Thereafter he pursued an Integrated Ph.D., in Mathematics from the Indian Institute of Science, Bangalore. His doctoral thesis was titled 'Mechanizing Knot Theory". Subsequently, he spent two stimulating years as a Post-Doctoral Fellow in the Institute of Mathematical Sciences, Chennai. After a short stint as a Visiting Scientist at the Indian Statistical Institute, Prathamesh joined the computational logic group of the Institute für Informatik – Universität Innsbruck in Austria as a Post-Doctoral Researcher in the FWF-funded Fortissimo project.
His other interests include philosophy of science and social dimensions of science. He is particularly interested in the potential role of science and math education in dissemination of critical thinking and scientific temper. He grew up all around India, but retains a soft corner for the city of Chennai.
Visiting Professor of Practice
Venerable Tenzin Priyadarshi
Visiting Professor of Practice,
Humanities & Social Sciences
M.A., Harvard University
The Venerable Tenzin Priyadarshi is an innovative thinker, philosopher, educator and a polymath monk. He is the Director of the Ethics Initiative at the MIT Media Lab and the president & CEO of The Dalai Lama Center for Ethics and Transformative Values at the Massachusetts Institute of Technology. The Center is a collaborative and nonpartisan think tank, and its programmes emphasise responsibility and examine meaningfulness and moral purpose between individuals, organisations, and societies. Six Nobel Peace Laureates serve as its founding members and its programmes run in several countries and are expanding.
Venerable Tenzin's unusual background encompasses entering a Buddhist monastery at the age of ten and receiving graduate education at Harvard University with degrees ranging from Philosophy to Physics to International Relations. He is a Tribeca Disruptive Fellow and a Fellow at the Center for Advanced Study in Behavioral Sciences at Stanford University.
Venerable Tenzin serves on the boards of a number of academic, humanitarian, and religious organisations. He is the recipient of several recognitions and awards, and received Harvard's Distinguished Alumni Honors for his visionary contributions to humanity.
Krea Postdoctoral Fellow
Abuthahir Abdul Rahuman
Krea Postdoctoral Fellow,
Literature & the Arts,
Division of Sciences
Ph.D., Indian Institute of Technology – Madras
Abuthahir earned a bachelor's degree in Electronics and Communication Engineering from Anna University. After his undergraduate degree, he worked as a software engineer at Cognizant Technology Solutions (CTS) for five years. He then joined IIT Madras, where he completed his Masters of Science, by research, and then a PhD in the area of communication networks, from the Department of Electrical Engineering.
His modelling research interests are centered around the design and performance evaluation ofcongestion control mechanisms for large scale communication networks like the Internet. His research interests in applied mathematics include control theory, bifurcation theory, queuing systems with delayed feedback, and non-linear time-delay dynamical systems.
Chair - Research Council
Visiting Prof of Mathematics & Comp Sc
Gaurav Raina
Chair – Research Council
Visiting Prof. of Mathematics & Comp. Sc,
Ph.D., Cambridge University
(Srinivasa Ramanujan Scholar)
Dr. Raina holds a Ph.D.,. in Mathematics (Srinivasa Ramanujan Scholar) from Trinity College, University of Cambridge, UK. He is currently part of the faculty in Electrical Engineering at IIT, Madras, and also a visiting research fellow in Mathematics at the University of Cambridge. He has recently been appointed Chairman of the Mobile Payment Forum of India. His online course on modern application development, from IIT, Madras, is currently India's largest MOOC. Dr. Raina also leads a venture focused on research-based online math education for school kids and teachers, and data science for industries.
Assistant Professor of Literature
Shyama Rajendran
Assistant Professor of Literature,
Literature & the Arts
Ph.D., The George Washington University
Dr. Shyama Rajendran received her Ph.D., in English Literature from The George Washington University in 2017. Her research is centred on late medieval literature (focusing on authors such as Geoffrey Chaucer, John Gower, and John Mandeville), and explores varied forms of cultural and linguistic belonging and how demarcations of difference are culturally reproduced.
She brings together medieval literature, sociolinguistics, critical race theory, disability theory, and gender studies in order to develop productive conversations that exist at the intersections of these fields. For example, her article titled "E(race)ing the Future: Imagined Medieval Reproductive Possibilities and the Monstrosity of Power" (forthcoming in 2019), argues that ideas of monstrosity in disability studies and critical race theory are poised to intersect with each other, as both offer models of alterity that productively challenge implicit Eurocentric social and religious norms. The article compares two late medieval romances, the King of Tars and The Man of Law's Tale and focuses on fantasies of reproductive futurity as the link between monstrosity, race, and disability, and the need to attend to the metalanguage of difference.
Her research also situates English multilingual authors within the context of the global middle ages and draws on methodologies from scholars working in non-European contexts, such as the medieval Mediterranean, bridging the conversation between the English and European Middle Ages with the global Middle Ages.
Associate Professor of Economics
Hema Ramakrishnan
Associate Professor of Economics
Ph.D., University of Madras
Hema received her B.Sc in Mathematics and her M.A and Ph.D., degrees in Economics from the University of Madras. Her doctoral work sought to design an optimum rate structure for electricity in Tamil Nadu. She was a Ford Foundation Post Doctoral Fellow at the University of California,Berkeley, USA.
She has worked as a researcher at Tata Energy Research Institute and at Madras Institute of Development Studies. She was an adjunct faculty at DePaul University, Chicago, and since 2001 she has been at the Madras School of Economics.
Her research has largely been on various issues relating to the electricity sector starting with pricing & financial performance, moving on to institutional arrangements & regulatory mechanism and currently her focus is on promoting adequate and affordable access to energy for rural India that is both environmentally sustainable and financially viable. She has also worked on other areas like analysing social exclusion from a welfare rights perspective, designing a mechanism for government to capture part of the windfall gains in land values created by its expenditure on public infrastructure or comparing the value chain analysis across different methods of rice production. Most of her research has focused on finding solutions for practical issues.She has experience in teaching a wide range of courses over the last two decades. She has taught some courses to undergraduate students in a Business School as also in a Technology Institute and has taught graduate students for 18 years.
Krea Postdoctoral Fellow
Psychology Office of Research
Nayantara Ramamoorthy
Krea Postdoctoral Fellow, Psychology
Office of Research
Ph.D.,, University of Cambridge
Nayantara did her Ph.D., in Psychology at the University of Cambridge with a research focus on attentional mechanisms in gaze perception — the underlying mechanisms that guide individuals to attentionally prioritise one gaze type (e.g., direct gaze) over the other (e.g., averted gaze) when viewing another's gaze. She has a Masters in Developmental Psychology from Maastricht University, The Netherlands and a Bachelors in Psychology from the University of Delhi. She has also worked as a special educator at the Centre for Child Development and Disabilities, Bangalore, where she designed and implemented intervention plans for children with Autism Spectrum Disorder and trained parents to be active participants in the intervention process. Nayantara's broader research interests lie in social perception and cognition, particularly with a view to understanding underlying pathways in neuro-atypical gaze perception.
Publications
Ramamoorthy N., Plaisted-Grant, K., & Davis, G. (2019). Fractionating the stare-in-the-crowd-effect: Two distinct, obligatory biases in search for gaze. Journal of Experimental Psychology: Human Perception and Performance, 45(8), 1015.
Divisional Chair, Literature & the Arts
Akhila Ramnarayan
Divisional Chair, Literature & the Arts
Associate Professor of Practice
Cultural Program Curator
Ph.D., The Ohio State University
Dr Akhila Ramnarayan is a writer, independent scholar, theatre actor, and trained Carnatic vocalist with a Ph.D., in postcolonial studies from The Ohio State University, Columbus, Ohio, USA (2006). She has worked as Learning and Development Manager at Pramati Technologies, Chennai (2013-2018), and taught at the University of Dayton, Ohio (2006-2011) and Asian College of Journalism, Chennai (2011-2014).
A key member of Chennai's globally touring theatre company JustUs Repertory and founder member of performing arts institute Sahrdaya Foundation, she performs a variety of roles in both: acting, writing, dramaturgy, research, singing, music composition, production, social media design/marketing, and administration. She has received national recognition for theatre (acting) as the 2013-2014 awardee of the Sangeet Natak Akademi Ustad Bismillah Khan Yuva Puraskar.
Since 2007, Ramnarayan has toured with and acted in JustUs Repertory's internationally recognised plays When Things Fall Apart, Night's End, Dark Horse Water Lilies, Land of the Free, Subverse, Mathemagician, and One Day in Ashadha. She has scripted, acted in, and helped produce Sahrdaya Foundation's Don Quixote, penning the first ever adaptation of the Spanish literary classic in Bharatanatyam and Carnatic music idioms, which successfully completed a fifteen-city US tour in 2015.
Senior Assistant Professor of Music
Literature & the Arts and Humanities & Social Sciences
Sumitra Ranganathan
Senior Assistant Professor of Music,
Literature & the Arts and
Humanities & Social Sciences
Ph.D., University of California, Berkeley
Sumitra Ranganathan received her Ph.D.,. in Music from the University of California, Berkeley in 2015. She transitioned to the humanities after a sixteen-year career as an e-commerce specialist, with eight years at the middle manager level, prior to which, she was a research fellow in theoretical high-energy physics. Sumitra also has an M.S. in systems and information and an M.Sc. in physics. Sumitra's research is situated within the humanistic disciplines of ethnomusicology, socio-cultural anthropology, music cognition, cultural studies and history. Her research interests are in the dynamics of tradition, intelligibility and categorical knowledge in the cultural traditions of post-colonial India, and in interrogating the meaningfulness and on-going relevance of cultural practices in developing senses of place and ethical behaviors. As part of her research, Sumitra has documented one of India's most historic and valuable traditions of Dhrupad, the Bettiah gharana, which is today a seriously endangered practice. She has studied music with Pt. Falguni Mitra since 1989, and with Pt. Indra Kishore Mishra since 2007.
In addition to her core competence in the Humanities, during her career in the IT industry, Sumitra gained in-depth domain experience in environmental management, international trade logistics, and supply chain management. Most recently, she worked as a senior researcher in an Urban Governance action research group, and her domain knowledge expanded to include urban informality, human rights and solid waste management in Indian cities.
At Krea University, Sumitra will teach courses on topics related to Indian music and dance, ethnomusicology, socio-cultural anthropology, music cognition, and cultural studies. Previously, she has taught courses on musical traditions of different cultures, database and systems design, mathematics and physics. She particularly enjoys working with young adults on career and higher education trajectories, to explore nascent interests, fellowship opportunities, career choices and career paths.
A Howard Mayer Brown Fellow of the American Musicological Society (2009), Sumitra's work has been supported by several fellowships including a Mabelle McLeod Lewis Memorial Fund dissertation fellowship (2012), a 12-month Fulbright-Hays Doctoral Dissertation Research Abroad fellowship (2010), and a special grant from the India Foundation for the Arts, Bengaluru, to develop a pilot technology-based environment to document and support endangered cultural practices (2012). She is currently working on a book project, supported in part by a two-year Senior Research Fellowship, Ministry of Culture, Government of India (2017 – 2019).
Assistant Professor of Psychology
Rakshi Rath
Assistant Professor of Psychology,
Humanities & Social Sciences
Ph.D., University of St. Andrews
Dr. Rakshi Rath is a social and political psychologist, and earned her Ph.D., from the School of Psychology and Neuroscience, University of St Andrews, United Kingdom. She worked with Professor Stephen Reicher and her Ph.D., was fully funded by the School.
Framed by the theoretical rigour of the social identity approaches, her research enquires into the conditions of mobilisations of hate and solidarity. Her Ph.D., data consisted of rhetoric and visual culture, speeches, posters, ethnographic approaches and experimental methods in exploring processes of hate mobilisation. Rakshi's work on intergroup hatred has informed the development of a model of collective hate in a seminal paper co-authored with Reicher and Haslam (representative publication). Trained at a post-graduate level in qualitative and quantitative approaches, Rakshi works with multiple methods in exploring social phenomena and formulating questions of research.
Dr. Rath's work is also practice-led, and she works in collaboration with peace activists and artists towards subverting categories of hate and developing solidarity. This strand of her research is in exploring the dynamics of social solidarities, extending practices towards building communities of care with a focus on accessibility and rights' based approaches to counselling. She was one of the participants in the first cohort of mental health practitioners trained in Queer Affirmative Counselling Practises by the Mariwala Health Initiative, Mumbai and is currently in training as a Narrative practitioner. Her work in community mental health is also informed and developed with Pratap Kumar Rath in the Utkal-OLS approach to counselling underpinned by right to life with dignity.
Rakshi holds a Masters in psychology from the University of Delhi, and a BA (honours) in psychology from Utkal University.
Representative Publications:
Reicher, S.D., Haslam, S.A., & Rath, R. (2008) Making a virtue of evil: A five-step social identity model of the development of collective hate. Social and Personality Psychology Compass, 2/3, 1313-1344
Reicher, S.D., Hopkins, N., Levine, M., & Rath, R. (2006). Entrepreneurs of hate and entrepreneurs of solidarity: Social identity as a basis for mass communication. International Review of the Red Cross, 87, 621-637
Rath, R & Ali, H. (March, 2014) 'Visual Subversions: At the intersection of Art and Identity' in Complicit No More, curated and edited by Dr. Yasmin Gunaratnam, Goldsmiths – University of London.Url : http://mediadiversified.org/2014/03/23/visual-subversions/
Assistant Professor of Physics
Sushant K. Raut
Assistant Professor of Physics,
Sciences
Ph.D.,, Indian Institute of Technology – Bombay
Sushant K. Raut is a particle physicist, specializing in the phenomenology of neutrinos. After completing his Ph.D.,. from I.I.T. Bombay, he has held post-doctoral positions at Physical Research Laboratory (Ahmedabad), KTH Royal Institute of Technology (Stockholm), Institute for Basic Science (Daejeon), and Korea Advanced Institute of Science and Technology (Daejeon).
His current scientific goals involve the measurement of the neutrino mass and mixing parameters, and the discovery of potential Beyond Standard Model effects using neutrinos. To this end he has performed studies of the synergies between various current and future neutrino oscillation experiments, and of the symmetries of the neutrino mass matrix. He is involved with the India-based Neutrino Observatory (INO), one of the proposed mega science projects in the country.
Sushant believes that science education can help in solving many of the problems in society, not merely through technological advances, but also through the inculcation of scientific temper and rational thinking. Therefore, he has been keenly interested in education and scientific outreach. Apart from regular university courses, he has taught at summer schools and has been a co-organizer of the `Science on Tap' series of popular science talks in Daejeon. He is interested in starting and promoting other science vulgarization programmes too. Outside of his professional life, his interests include travel, history and culture, books, cooking, and languages and scripts.
Visiting Assistant Professor, Mathematics and Economics
Anand Sahasranaman
Assistant Professor of Mathematics,
Mathematics and Economics
Ph.D., Imperial College London (Schrodinger Scholar)
Anand Sahasaranaman, faculty of Mathematics at Krea University, works at the intersection of mathematics and the social sciences. His research is focused on exploring socioeconomic processes through the lens of complexity science and computational models. He is also a Visiting Scientist at the Centre for Complexity Science at Imperial College London and Research Adviser at Dvara Research.
He obtained his Ph.D., in Mathematics from Imperial College London, where he was a Schrödinger Scholar, for research on processes such as segregation and economic decline as complex systems. This has segued into explorations of migration and a cemented a broader interest in the science of cities. Anand was a founding member of the Dvara Trust in 2008 and for over five years from 2010, led the work of Dvara Research. His research agenda there revolved around questions of financial systems design, customer protection frameworks, rural household portfolios, and public finance for small cities. Prior to this, Anand worked at IFMR Capital (now known as Northern Arc) on financial access for institutions impacting low income households. Between 2003 and 2007, he worked on the debt capital market desks at the investment firm Broadstreet Group and hedge fund Pali Capital, modelling structured debt instruments. He started out as a programmer at Tata Infotech in 1999.
Anand trained as an electronics engineer at PSG Tech and has an MBA in Finance from Carnegie Mellon.
Visiting Assistant Professor of Biological Sciences
Vaishali Sharma
Visiting Assistant Professor of Biological Sciences,
Sciences
Ph.D.,. University of Florence
Vaishali Sharma has a Ph.D.,. in Structural Biology from Centre for Magnetic Resonance, University of Florence, Italy, which is one of the largest biophysics laboratories in Europe. Her studies were focused on proteins that are involved in iron metabolism and assimilation in humans. She studied the interaction of these macromolecules with deoxyribonucleic acid (DNA) and their consequential molecular cascading events.
Vaishali worked as a post-doctoral researcher at the laboratory of Cellular dynamics, Max Plank Institute of Biophysical Chemistry, Göttingen, Germany and studied the alpha synuclein (ASN) protein, whose accumulation leads to neurodegeneration leading to Parkinson's disease in humans. This group is a leader in making novel microscopes for studying complicated biological phenomena live. Her research was focused on the interactions of ASN with multiple neuronal proteins involved in cellular trafficking. The molecular events governing packaging and transporting of cellular cargo in and out of cell in rat model system. During her second post-doctoral research at University of Medicine, Gottingen in the Dept of Neurodegeneration, she was part of team involved in testing of proposed potential compounds and their interaction with ASN within cells. Her interdisciplinary research exposure gathered her expertise in cutting edge microscopy, biochemistry, molecular biology, cell biology and neurobiology.
Vaishali enjoys Teaching and Learning. She has an aptitude to learn new languages, she speaks Italian, German, Bengali, Punjabi in two dialects, Hindi and Bhojpuri, with varying degree of proficiency. She is an enthusiast in Latin American dance forms and Photography.
Divisional Chair, Humanities & Social studies
Associate Professor of History
Prithvi Datta Chandra Shobhi
Divisional Chair, Humanities & Social Sciences
Associate Professor of History,
Humanities & Social Sciences
Ph.D., University of Chicago
Prithvi Datta Chandra Shobhi is a social historian, literary critic and political commentator. He studied history and literature at Jawaharlal Nehru University, New Delhi, and at the University of Chicago, from where he obtained a Ph.D.,. He was also a postdoctoral fellow at the University of Chicago, visiting fellow at the Centre for the Study of Developing Societies (CSDS), Delhi, and was on the faculty of Humanities at the San Francisco State University. Most recently, Prithvi taught history at Karnataka State Open University, Mysore. He has also worked with the American Institute of Indian Studies and Bangalore Central University.
Prithvi's research interests include the history of dissent, Indian intellectual and religious imaginations, literature and political theory. He has published widely on these themes, both in scholarly forums and popular media. Prithvi edited the works of A.K. Ramanujan and D.R. Nagaraj, which resulted in the publication of three books: Poetry and Prose from Kannada (OUP, 2005); The Flaming Feet and Other Essays on Dalit Movement in India (Permanent Black, 2010); and Listening to the Loom: Essays on Literature, Politics and Violence (Permanent Black, 2012) . At present, he is completing a manuscript entitled Hindu or Not: Anxieties of the Self and the Politics of History in the Making of Virashaiva-Lingayats, which explores the relationship between Vachana poetry and Virashaiva-Lingayat community. He is also translating a volume of Kannada short stories for Aleph Publishers, New Delhi. Prithvi has been a frequent contributor to the Indian Express, Outlook magazine and now writes regularly for ThePrint.in. He writes extensively in Kannada and is a well known Kannada columnist.
Divisional Chair, Sciences
Professor of Physics
S Sivakumar
Divisional Chair, Sciences
Professor of Physics
Ph.D., Indian Institute of Technology – Madras
A theoretical physicist, Sivakumar is interested in quantum and classical dynamics, and statistical physics. He studied physics at IIT-Madras, Chennai and then joined the Department of Atomic Energy as a scientist. He spent more than two decades researching problems critical to the nation building objective of the DAE.
He has also made consistent and significant contributions to the theoretical and experimental physics aspects of the operation and design modifications of the research reactors at the Indira Gandhi Centre for Atomic Research, Kalpakkam. His interests in research span from applied research to basic research as well. His earlier research covered coherent states, atom-field interaction and quantum entanglement. His more recent interests are in the quantum optics-quantum information frontier. He actively pursues issues related to identifying realizable physical systems for use in quantum metrology and quantum information processing. Manifestations of quantum entanglement in condensed matter is another area that he is exploring.
He has a passion for teaching physics and has two decades of experience in teaching various physics courses for undergraduates, post-graduates, and research scholars. Prior to joining Krea University, he was associated with the Homi Bhabha National Institute and Chennai Mathematical Institute. He has mentored many physics and engineering students for their Masters' theses. All of whom have taken up research as their career. His other interests include mathematics and history of physics.
Distinguished Visiting Professor
K. Sridhar
Distinguished Visiting Professor,
Sciences
Ph.D., University of Mumbai
K. Sridhar has been working over the last three decades in Theoretical High Energy Physics. He has published extensively in the Physical Review Letters, Physics Letters B, Physical Review D, Journal of High Energy Physics and other reputed journals, exploring all the dominant (and some not-so-dominant) paradigms of research in this field. He has published a book Particle Physics of Brane Worlds and Extra Dimensions with Cambridge University Press as part of their renowned series Cambridge Monographs on Mathematical Physics. His research collaborations are with physicists in centres like CERN, Geneva and DAMTP, Cambridge, among others and he has been the Principal Investigator or Senior Collaborator on several research projects. He has held visiting positions in a number of institutions around the world and has been active in organising conferences and scientific meetings.
Sridhar believes his practice of physics cannot be done in isolation and has been working systematically on consolidating his interests in philosophy, literature and culture. He has been writing papers and giving talks and courses on aspects of philosophy especially those related to the science and knowledge questions. He published a work of literary fiction entitled Twice Written and is working on his second literary project. He is also engaged with the world of contemporary visual arts in India and regularly writes reviews of art shows and catalogue essays.
He is seriously committed to the questions of pedagogy and inter-disciplinarity. He contributed to a major project on Integrated Education which sought to make transformative changes in pedagogy and edited a volume entitled Breaking the Silos: Integrated Science Education in India.
Sridhar also variously describes himself as a crossword buff, a lover of music – especially of rock and blues, a Hindi movie trivia follower, a versifier, a little-history raconteur of Bombay: a city he is in love with, grown up in and lived in with his wife and daughter. He will be visiting Krea University on leave from the Tata Institute of Fundamental Research.
Associate Professor of Practice
Anil Srinivasan
Associate Professor of Practice,
Literature & the Arts
M.Phil., Columbia University
Anil Srinivasan is an accomplished classical pianist, the first to be awarded the coveted Sangeet Natak Akademi youth award in 2010 for creative and experimental music, India's national honour for musicians under 35. Anil's various collaborative works – with several of India's top artistes have come in for critical acclaim. Collaborators include U Srinivas, Ravikiran, Aruna Sairam, Unnikrishnan, Rakesh Chaurasia, Lalgudi Krishnan, Gaurav Mazumdar, Jayanthi Kumaresh and others. Anil is best known for his association with Sikkil Gurucharan, with whom he has produced ten highly popular albums. Anil has composed extensively for dance and theatre internationally working as far afield as Korea, Australia and the United States. Anil has been a TED speaker, chaired conferences on music in venues as diverse as Liverpool Hope University and the University of Mumbai and has represented India across multiple forums involving arts education.
With an M.Phil from Columbia Business School and an MBA from the University of Southern California, Anil is also a popular speaker and a columnist for a wide variety of publications including The Hindu and The Indian Express. Previously, he has served as adjunct faculty at Mumbai's SP Jain Institute of Management and Research.
Importantly, Anil is the founder of the "Rhapsody" music education initiative. This hugely successful programme takes the classic arts to schools, through a structured, systematic syllabi delivered through physical classroom learning and online support. Today, nearly 200,000 children across South India are part of Rhapsody. More specifically, it pioneers the idea of STEM learning using music and arts-based interventions.
In addition, Anil serves as a trustee of the NalandaWay Foundation, reaching children in difficult situations.
Assistant Professor of Environmental Studies
Bharath Sundaram
Assistant Professor of Environmental Studies,
Sciences
Ph.D., Manipal University
An ecologist who enjoys using an interdisciplinary approach to explore and address challenges posed by the dynamism between environment and society, Bharath Sundaram was previously an Assistant Professor of Human Ecology, School of Ecology and Environment Studies, at Nalanda University. He completed his Ph.D., from Manipal University, Masters from Pondicherry University, and undergraduate studies from Madras University.
Bharath combines his training in the ecological sciences with the application of theoretical and empirical advances from related domains like environmental history, subaltern studies, ethnography, and environmental politics to interrogate the roots of our contemporary environmental crisis.
In the past, Bharath has worked on human-elephant conflict, tiger and prey monitoring, and the socio-ecological implications of alien invasive species spread in forests. His current work includes the long-term monitoring of a social-ecological system in the Western Ghats, and a pan-Indian, data-driven project on forests, human population, and biodiversity conservation. His research has been funded by the International Foundation for Science (Sweden), International Social Science Council (France), and the National Geographic Society (USA).
Bharath enjoys using the classroom environment to nudge students towards deeper comprehension and critical analysis. When in class or when interacting with students outside, he is constantly thinking about how best to make teaching and learning more relevant in this information age where a data glut has not been particularly commensurate with knowledge generation.
Bharath grew up in the city of Madras (now Chennai). He enjoyed playing badminton and basketball till a torn anterior cruciate ligament made him switch to table tennis. He is an avid film buff, amateur photographer, and cook. He specialises in putting a complete meal together in 40 minutes, starting from scratch.
Faculty Associate
Sameer Abraham Thomas
Faculty Associate,
Centre for Writing and Pedagogy
M.Phil in English from Delhi University
Sameer Abraham Thomas has an MPhil in English Literature from the University of Delhi. He received his MA in English Literature from Shiv Nadar University where he also served as an academic writing tutor. He has been published in Café Dissensus, KashmirINK, and Looking Back: The 1947 Partition of India, 70 Years On, edited by Rakshanda Jalil, Tarun Saint, Debjani Sengupta(Orient BlackSwan, 2017). He has also worked as a freelance copy-editor and content writer, and as a research assistant at Shiv Nadar University.
Krea Postdoctoral Fellow Environmental Studies,
Ovee Thorat
Krea Postdoctoral Fellow Environmental Studies,
Sciences
Ph.D., ATREE, Bangalore
Dr. Ovee Thorat comes with a mixture of disciplinary backgrounds as she has moved from hertraining in core natural science subjects to incorporating more of social science in her work. The focus on interdisciplinary at ATREE, Bangalore, where she did her PhD from supported and trained her in making this shift. Her areas of interest are pastoralism, rangeland ecology,politics of wildlife conservation, and qualitative research methods. For her doctorate in conservation science and sustainability studies, she worked on the political ecology of grassland conservation and pastoral development in the Banni grasslands of Kachchh in India. This study explains the shift of power between the different actors driving development intervention in the grasslands and specifically engages with the recent process of commoning led by NGOs. Her work demonstrates that even as they oppose privatization, commons are embedded in the capitalist economy, could enable new forms of commodification, and create a pastoral identity that is at odds with the current political economic context. She is also a co-author of the bilingual book Grasses of Banni which is the first of its kind field guide on this less-known plant group. She intends to continue working on critical and interdisciplinary approaches to form a grounded understanding that helps in building conceptual frameworks that are more suited to the Indian context. She occasionally indulges in photography, poetry, and painting, and enjoys a good game of table tennis.
Visiting Professor of Chemistry
K. S. Viswanathan
Visiting Professor of Chemistry,
Sciences,
Ph.D., Vanderbilt University
Viswanathan's research interests have spanned the areas of molecular conformations and weak non-covalent interactions, particularly the hydrogen bonding interactions, which pervades through all of chemistry, physics and biology. Matrix isolation spectroscopy, a method where isolated molecules are trapped in a cryogenic solid inert gas matrix, was the experimental technique used for these studies. The trapped molecules were then probed using infrared spectroscopy. The experimental results were corroborated using ab initio quantum chemical computations. These studies resulted in a detailed understanding of the structure and energetics of hydrogen bonded complexes. Recent studies of his group on conformations of amino acids, an important class of biomolecules, revealed a very interesting and restrictive structural preference that these molecules adopt, with respect to their backbone, comprising of the COOH and NH2 moieties. In addition, his research group has also been interested in lanthanide fluorescence, specifically to develop methods for the enhancement of fluorescence in an attempt to develop sensitive analytical methods. Enhancement of fluorescence by a factor of over 10,000 was achieved by choosing appropriate ligands as energy transfer agents. He has also been interested in the use of mass spectroscopy for analytical applications.
He subscribes to the adage that research and teaching must coexist since there is a definite synergy between the two. At IISER, Mohali, he enjoyed teaching courses at all levels – from introductory to the advanced, with each level presenting its own challenges. He has also coordinated a number of summer science programmes for school and university students. It is also his conviction that courses in universities must not be restricted to just learning; there must be a small component where students get to teach during their final years.

While it is important for students to study well, he believes it is also important for them not just to study well, but have multiple interests apart from their major area of study, for a wholesome growth. He has practiced this philosophy himself. Apart from teaching and research, he is interested in sports and music. He is an avid player of cricket, tennis and table-tennis and enjoys music.
Representative publications and books;
"The Borazine Dimer: The Case of a Dihydrogen Bond Competing with a Classical Hydrogen Bond", Kanupriya Verma, K. S. Viswanathan, Phys. Chem. Chem. Phys. 19, 19067 (2017).
"H-π Landscape of the Phenylacetylene-HCl System: Does this Provide the Gateway to the Markovnikov Addition?" Ginny Karir, K. S. Viswanathan, J. Phys. Chem. A 121, 5797 (2017).
"Do Amino Acids Prefer Only Certain Backbone Structures? Steering through the Conformational Maze of L-Threonine using Matrix Isolation Infrared Spectroscopy and Ab Initio Studies", Pankaj Dubey, M. Anamika, K. S. Viswanathan , J. Mol. Struct. 1175,117 (2019).
"From Propargyl Alcohol-Water to the Propargyl Alcohol Dimer: Where does the Propargyl Alcohol-Methanol fit in?" Jyoti Saini, K. S. Viswanathan, New J. Chem, 43, 3969 (2019)
"Intermolecular Complexes and Molecular Conformations Directed by Hydrogen Bonds: Matrix Isolation and Ab Initio Studies", Jyoti Saini, Pankaj Dubey, Kanupriya Verma, Ginny Karir, K. S. Viswanathan, Ind. Inst. Sc. Jour. (Invited Article), 100, 167 (2019)
"Analytical Methods – Interpretation, Identification and Quantification", R. Gopalan and K. S. Viswanathan, University Press (2018)
Assistant Professor of Mathematics
Rishi Vyas
Assistant Professor of Mathematics,
Sciences
Ph.D., Cambridge University
Rishi Vyas is a mathematician whose research interests lie in algebra, with a specific focus on ring theory, homological algebra, and group theory. He is also interested in science policy and the ethical aspects of science, technology, and mathematics.
After earning an undergraduate honours degree in mathematics from St. Stephen's College, Rishi proceeded to the University of Cambridge for graduate and doctoral studies. At Cambridge, he was supported by fellowships from the Inlaks Foundation and the Cambridge Commonwealth Trust. He wrote his thesis on the homological aspects of noncommutative ring theory.
For his postdoctoral research at the Ben-Gurion University of the Negev, Rishi worked to further understand the homological theory of noncommutative rings; he was supported by a PBC fellowship from the Israel Council for Higher Education. Rishi has also undertaken research in group theory, with a focus on combinatorial group theory and the interplay between group theory, logic, and computability.
Apart from his research and pedagogical interests in mathematics, Rishi has an interest in science policy, and particularly in the ethical aspects of mathematics, science, and technology. In particular, he is very interested in examining the role ethics should play in an undergraduate curriculum.
Director - Financial Assistance
Krishnan Chidambaram
A senior banking professional with specialization in Credit & Enterprise Risk Management. Over the last 25 years, had the opportunity to head senior management roles in various banks in India, Australia, Saudi Arabia, Bahrain, Qatar and Kuwait. The last full-time role (up to 30-06-2013) was General Manager & Senior Head-Enterprise Risk Management, Gulf Bank, Kuwait.
During the years 2003-2007, had brief stints in Tata Consultancy Services as their Head-Risk Management in the Banking & Financial Services Industry (BFSI) vertical and a specialized Risk Management Consultancy company, Aptivaa Consulting.
Career bank was the ANZ Banking Group where I worked for about 23 years. The experience there includes several years in Corporate and SME Lending in ANZ Grindlays Bank in India and Australia as well as being the Country Headof the Bank's Retail Lending operations in India. Had also been involved in training and presentations to bankers in Corporate Banking, Credit, Risk Management, GRC and Basel II/III.
Joined the Institute of Financial Management and Research (IFMR), Chennai as 'Advisor & Consultant-Banking & Financial Services' in a part time capacity in July 2013.Effective 1st April, 2018, assumed the role of Executive Director-Institutional Development, KREA University/IFMR B School.
Director - Admissions
Padmini Sankaran
Padmini Sankaran has been a teacher for over 35 years, both in India and in other countries across the world. Her last position was Head of School of an International Baccalaureate (IB) World School in India. Padmini began her career as a teacher of English at MS University Baroda, where she embarked on a journey to better understand teaching and learning. She continued teaching adults and teenagers in Europe and South America. In the last two decades, her focus has been on K-12 schools that offer IB programmes, with a specialization in the Diploma programme for students of Grades 11 and 12. She continues to learn with each new endeavor she attempts.
Padmini is a part of the IB Educator Network (IBEN), consulting with new schools, evaluating programmes and strengthening professional development across IB schools in the Asia Pacific region. She has been an IB Examiner for English Literature. A long-time member of TESOL (Teaching English to Speakers of Other Languages) and Venezuela TESOL, Padmini served on the Governing Board of the national organization and was the first Indian national to be elected President. Padmini is certified to be Head of K-12 schools by the Principal's Training Center, USA.