In conversation with Chaarmikha Nagalla on her experiments with all things finance, contributions to the world of content creation, and projects in the pipeline

There's a spark in Chaarmikha Nagalla's eyes and her face lights up everytime she talks about finance. "There's a certain joy that comes with sharing your lessons on finances with others. It's nice to see them implement your suggestions in their lives and benefit from it," beams Chaarmikha from the Cohort of 2023 at the School of Interwoven Arts and Sciences, Krea University.
A student of Economics with concentrations in Computer Science and Business Studies, Chaarmikha's interest in business and finance intensified during the pandemic-induced lockdown. "I religiously followed a handful of Finfluencers on Instagram and picked up many trade secrets from them. It widened my horizons and shaped my perspective on managing personal finance. I remember investing my first pay cheque of Rs 1,500 from a competition in a mutual fund. Now it has compounded at a good rate and I've made a profit," recollects Chaarmikha, who has been breaking down the ABCs of finance, simplifying jargon and educating her followers on social media.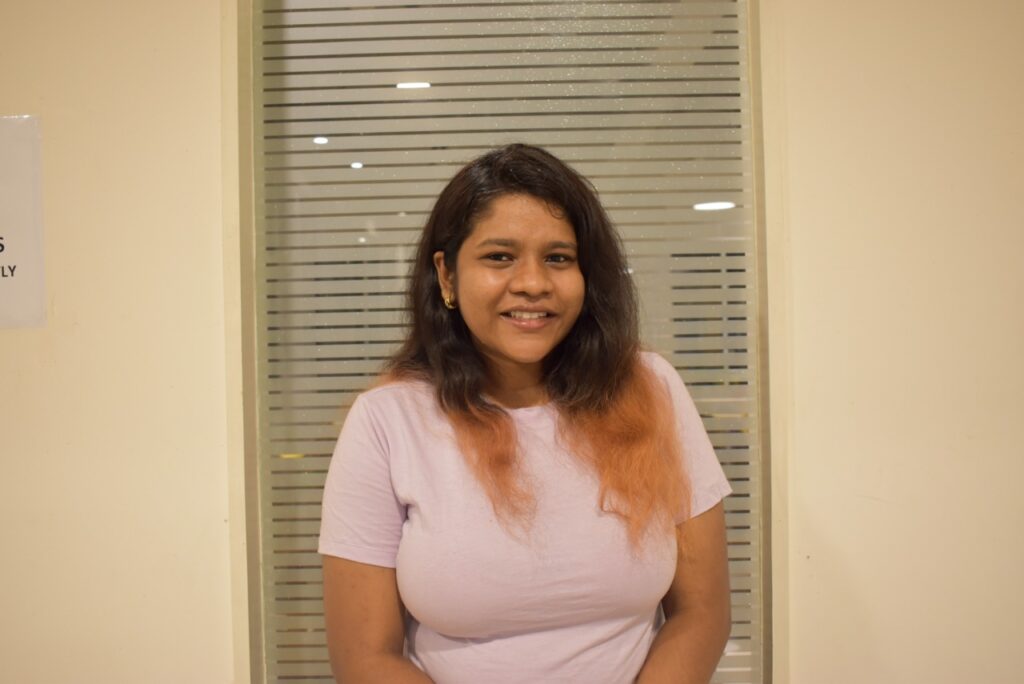 Of connections and collaborations
Budgeting, claiming insurance, investing… Chaarmikha sheds light on an array of topics to help followers make informed decisions. "Financial literacy is key to everyday decision-making. I'm a firm believer of thinking about money in terms of time and time in terms of money. Discussing money must not be frowned upon and information must be accessible to everyone. The wealth of information can be overwhelming but gaining financial fluency allows you to evaluate news, understand trends and business announcements," reiterates Chaarmikha, who is also the Program Director of Project EIFL (Educate India Financially), where the team collectively envisions a financially literate world by striving to be every youngster's go-to financial awareness program to intellectually equip themselves.
Alongside finance, her passion for empowerment and entrepreneurship brought her responsibilities and opportunities to create an impact among a larger crowd. Chaarmikha is the President of the Hyderabad Coalition of the United Nations Foundation's Girl Up campaign that works towards bringing a change in the perception of gender dynamics globally. "The more you learn, the more you diversify. Liberal arts does that to you. Also, for me, the drive to work for women's empowerment comes from personal sentiments given the taboo and stereotypes that I witness as a woman in everyday life. We need to normalise conversations around it," smiles this two-time TedXSpeaker.
Chaarmikha also previously co-founded The Indian Conclave, a start-up registered under the Government of Telangana; where her team closely worked with educational institutions on leadership cultivation, entrepreneurial interest and public speaking for the youth to be equipped in this unpredictable world. "We identified and taught the key skills that are not taught at schools but are crucial for students to thrive in this competitive environment. We've impacted 15,000 students so far," says a proud Chaarmikha.
Besides this, Chaarmikha's impressive line of work includes volunteering experiences as part of campaigns and at various organisations. One that Chaarmikha cherishes the most is when she got selected among the 200 creators for the LinkedIn Creator Accelerator Program. "It was life-changing. I was the youngest from the lot and working alongside intellectual minds from all walks of life boosted my confidence. I got to explore and experiment with the world of content creation. There comes a responsibility with every word you put out there on digital platforms for readers to consume. The internet is a powerful resource and I intend to make the best use of it," admits Chaarmikha who has her plate full with content creation, data analysis, social media marketing, business development and freelance graphic designing.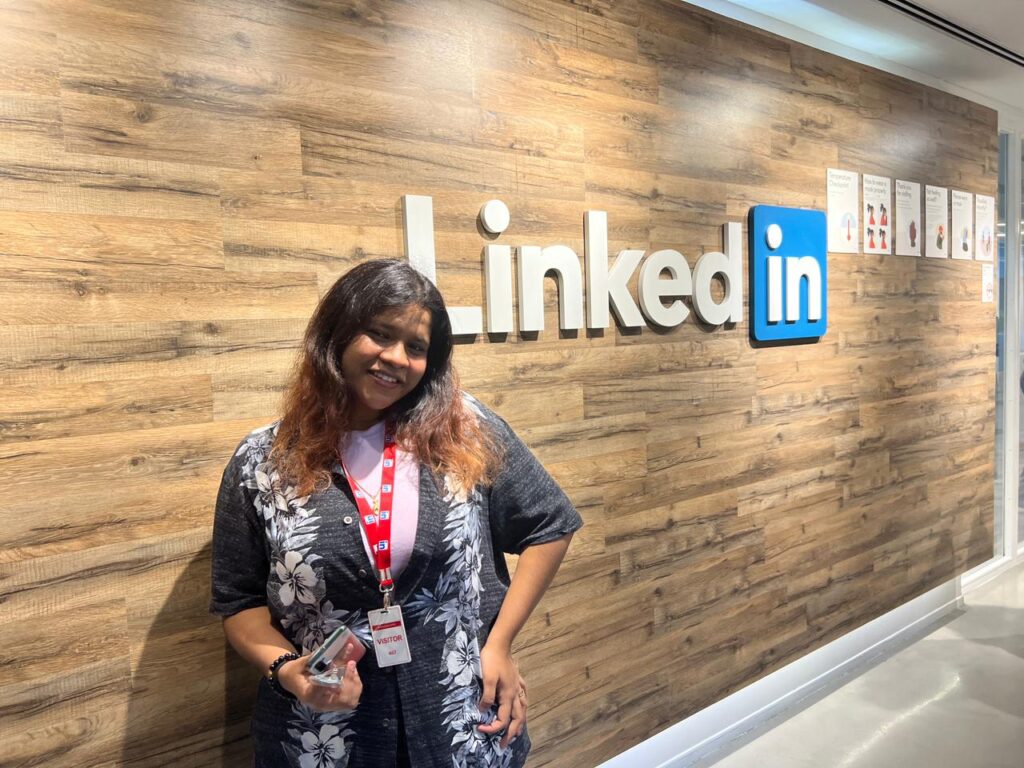 Campus diaries
Despite wearing many hats, Chaarmikha has always taken the positions held at Krea University seriously and goes the extra mile to give her best to the legacy. The elaborate list includes – Elected Representative of the Connect Club (MUN, Debate and Quizzing societies) for two consecutive years, Student Ambassador of Outreach, Elected Representative of the School of Interwoven Arts and Sciences at the University-Wide Committee on the work-study program, Founding Treasurer of the Economics Society and Executive Board member (Public Relations head) of the Innovation and Entrepreneurship club. "When you love your work, you don't see it as a burden," she chips in.
Chaarmikha actively engages in activities pertaining to innovation and entrepreneurship, mindfulness, nature & outdoors, Connect (MUN, quiz, debate) and sports. "The experience at Krea varies for different people. It's a platform to grow if you use the opportunity wisely. Most of my content for social media is inspired by Public Policy classes. I learn from the conversations I have with peers and professors everyday. My exposure to disciplines like Design Thinking, Philosophy and Ethics have also transformed my understanding of the world as an individual," adds Chaarmikha.
The road ahead
Going forward, Chaarmikha wishes to pursue a career in FinTech. "I either want to pursue a Master's degree or land a job; as long as it lets me pursue my passion on the sidelines. I will start a digital marketing agency if neither of my plans work out. I would also love to contribute to content houses and their newsletters. Creative economy is another domain of interest. In a week's time, a few of us are pitching an idea to investors on FinTech. A larger topic I'm also working on is inclusion of women in the financial ecosystem," offers Chaarmikha, an overview of her plans in the pipeline.
True to what Chaarmikha's LinkedIn profile reveals, she breathes content 24×7. What truly keeps her tank full is taking the time out for self-introspection. "Thinking for yourself and by yourself is crucial for personal growth. This is the mantra that keeps me going," she sums up.
Quick three with Chaarmikha
What are the best books to start learning about finance?
The Psychology of Money by Morgan Housel
The Richest Man in Babylon by George Samuel Clason
The Financial Independence Marathon by Vinod Bhat
A tip to keep in mind while consuming information from Finfluencers on social media?
Diversify your sources and be mindful of them so you don't fall prey to misinformation. Don't take things blindly, do your groundwork.
How to start saving money?
Investment is the best way forward. Do your research on the benefits of compounding and budgeting. I'd encourage cash transactions so that you are aware of how much you spend.