Afri-terra: An Economic Journey
The blog is written by Amit Agrawal. The Author is a MBA student of IFMR GSB at Krea University
If you think economic super-powered China as the fastest growing economies in the world due to its 6-7% consistent growth rate, probably you might want to twitch your nerves again. China is not even in the top 20 fastest growing economies on the planet. In fact, about 38% of the top 50 fastest growing economies comes from one single continent.
'Afri-terra' (later Africa).
A leap in 2002 says that the GDP per capita of Sub-Saharan Africa was a paltry $588b. Yet by 2019, the GDP per capita had grown to well over $1600b – A 172% spurt increase in the wealth of the continent in less than two decades. This massive increase in wealth has brought Nigeria, Botswana, and Ghana out of relative poverty.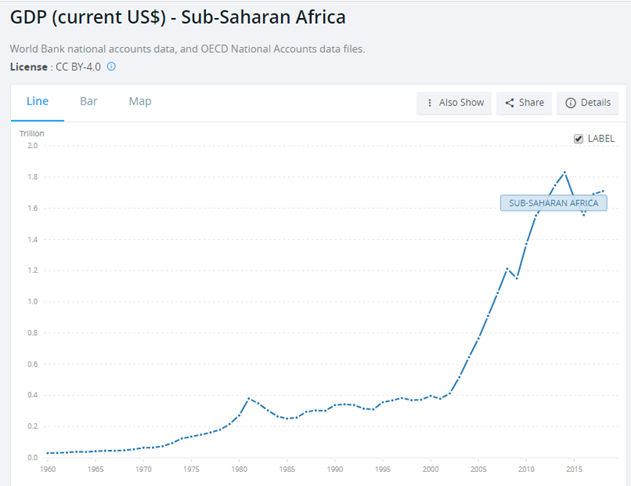 But what has brought Africa's economy out of poverty? Or more importantly, who has brought it out?
Africa has been the most underdeveloped continent over the last several centuries; it has only 60,000 km of highways constructed in the entire 30.4 million km2 surface area, while the US stands with 108,000 km of highways in a 9.8 million km2 area. In fact, to this day there are still no paved highways that travel through anywhere in Central Africa. And the transportation network has been just one of a litany of infrastructure flaws in Africa. It had problems with electricity availability, internet access, and water shortages as well.
But things started to change just a few decades ago.
China slowly started gaining large amounts of influence in Africa post 1970s. It did this by increasing foreign aid and trade with many African countries and investing billions per year in African infrastructure projects. For example, Africa's main railways in Kenya, Ethiopia, Angola, Djibouti, and Nigeria are all funded by China. They also funded for major Headquarters, Zimbabwe's new parliament building, several major power plants, oil refineries, and an entire city in Egypt.
But why is China investing so much money in Africa?
Reason? 'Resources'. China trades for one-third of crude oil against $128b with Africa.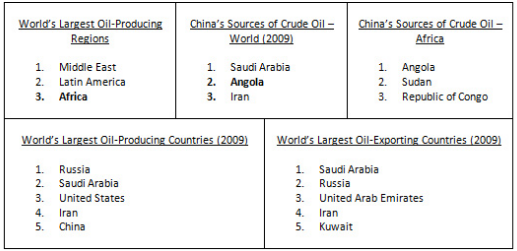 Political Influence. At any of the UN special session votes: from voting on the status of Jerusalem to voting on human rights violations in Myanmar, Ukraine, Iran, and Syria, a large portion of African continent did not go against China. Now, my say isn't that China is buying votes at the UN but at the very least China has probably influenced the voting pattern of many African nations. The same could very well be said for the US influence on many Western countries.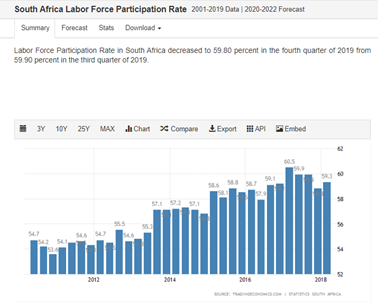 Labor. China began shifting a lot of its labor industries to Ethiopia due to cheaper labor. It is estimated that roughly 12% of Africa's manufacturing production today is being run by Chinese companies.
ROI. China has pumped in money into Africa for good returns. From 2006 to 2011, the average return on African investments for China was a hefty 11% per year. In fact, roughly 15% of all African debt is owned by the Chinese government, and two-thirds of all loans given to African nations in the past 3 years have come from China. In 2018, China announced of financing $60b solely for Africa over the next decade.
Amidst this Chinese heavy investments, big tech is contributing to Africa's modernization for last ten years. The South Korean company, Samsung, viewed Africa as the next giant consumer market and doubled its investment (2012) to become the most valuable phone company on the continent. But recently the true winner of this race was Huawei. As part of China's plan to build up the infrastructure of Africa, they also ended up building over 70% of Africa's 4G and 5G networks – meaning that at the end of the day, Huawei may not be the king of the smartphone market but they are the undisputed champion of the telecom industry.
Amazon's $100m data-centre in Cape Town, Facebook's multi-billion dollar 'Project Simba' and Google's Equiano marks the booming African investment. Other notable investors are Microsoft, Netflix, IBM, Cisco, and Uber.
Overall, an influx of investments from both American and Chinese companies coupled with an increase of trade and investments from some national governments created an economic battleground. Companies and governments can build up Africa's infrastructure the fastest, and dominate the emerging markets before its competitors can which resulted in some rapid modernization in infrastructure. For example, as compared to 2000, today roughly 45% of the population has access to electricity against 26% and 40% of the continent now has access to the Internet against 1%.
The biggest factor for Africa's future economy might be Africa itself. Take for example, 'Jumia' – launched as an African e-commerce startup, expanded, got listed, and valued at a billion dollars. McKinsey's database of large businesses in Africa reveals 400 companies earns revenue of $1b or more and nearly 700 companies have revenue greater than $500m. Another positive sign was when Africa witnessed the African Continental free-trade agreement (March 2018) for the purpose of making Africa a single market thereby deepening the economic integration of the entire continent. Projections state that this trade agreement could lift intra-African trade by up to 52%. But this is just one step.
BOTTOM LINE
Africa has been popularly called as 'Sleeping Giant' and now with the rise of globalization, it is reaping the fruits of it. Countries like Rwanda have defied the odds predicted by Western countries. People should stop looking Africa as the world's charity bowl and rather start investing in it. India, being the forerunner, plays a key role in building up African economy particularly in nations like Kenya, Nigeria, South Africa, Mozambique, and Mauritius. Given the pandemic-negative news hovering over Africa, they need to do a lot more to be considered as the modernized economy.
The opinions expressed in this article are those of the author. They do not reflect the opinions or views of Krea University or its members.