When it was announced that Dr Raghuram Rajan was going to visit Krea for a talk, one could feel the energy shift in the student community. Dr Rajan, the former RBI Governor and a member of the Governing Council at Krea, was one of the most significant reasons that attracted us to the promise of Krea University. To listen to him in person, know about his experiences and draw from them is what all of us had eagerly waited for. And now the moment had arrived.
Welcomed by cheerful applause, Dr Rajan began his talk with a succinct presentation on India and its economic vision. In the light of the 2022 Union Budget, he elucidated how India is changing – what is right with it and what is wrong. From the employment rates to the COVID-19 data, he highlighted the importance of statistics and what they reveal about the current world. Dr Rajan emphasized the importance of education and schooling in the future by narrating observations and anecdotes from his own life. Citing a few schemes and policies, he talked about how the present India connects to its past and how the same mistakes should be avoided in the future. With the graduation of the first batch of SIAS right round the corner, Dr Rajan laid out an outline of the situation of youth and jobs in the current India. Towards the end of the presentation, he gave a few brief alternatives to the existing vision that mainly involved the need to "focus on upskilling" the people and shifting to providing greener services.
The presentation was followed by a fruitful Q and A session where the students got a chance to directly interact with him. This was one of the best parts about the talk since it was visible how Dr Rajan's presentation had intellectually stimulated the students to discuss the real issues in the world. From questions on the startup ecosystem and cryptocurrency to concerns about youth, employment and education, as time went by more and more number of hands went up. His witty humorous comments here and there kept the conversation light-hearted, encouraging the students to be more comfortable to open up.
One of the main lessons that Dr Rajan accentuated on was to not dwell on the past for too long and rather focus on what we can change in the now – even if it concerned the past few years. Dr Rajan ended the talk by signifying how important it is to fight for a better India and how each of us can add value to the society simply by being the best we can be.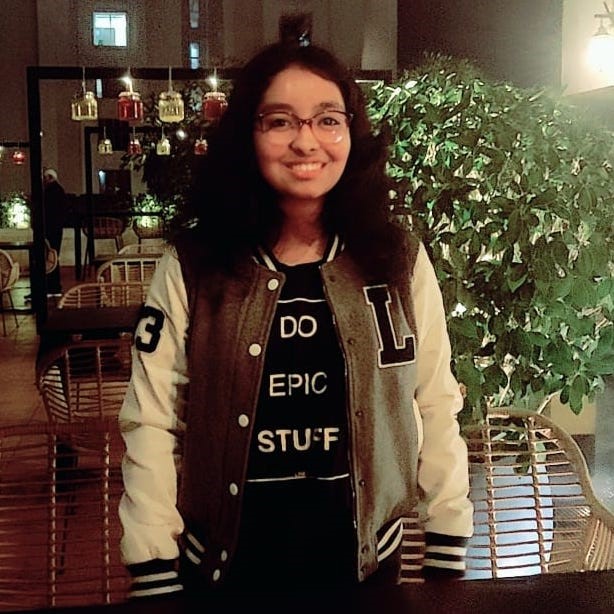 About Kathan
Embracing the space-time continuum with some laughter and overthinking.
SIAS – Cohort of 2023
Majoring in Biology