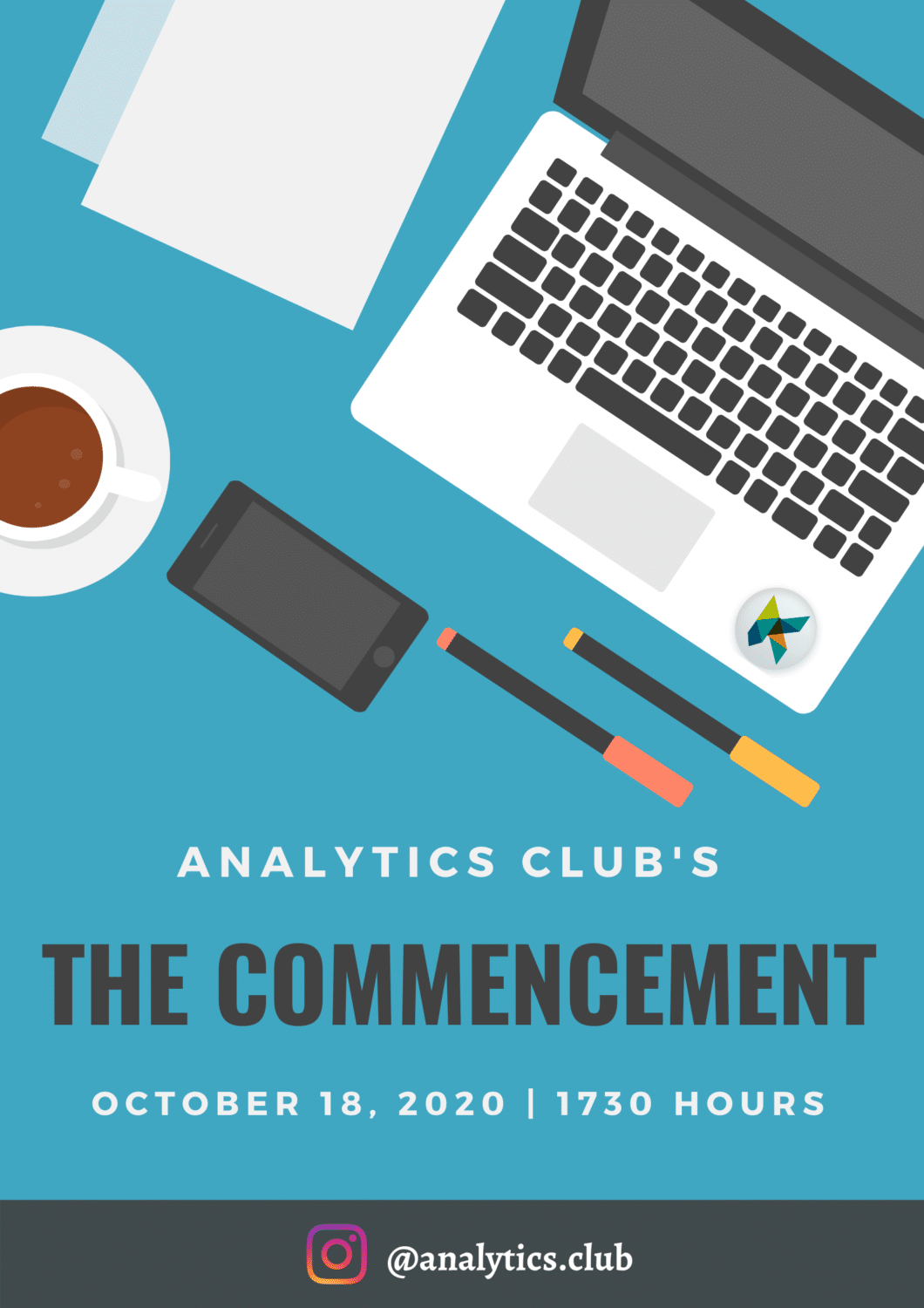 THE COMMENCEMENT by IFMR GSB ANALYTICS CLUB
83
83 people viewed this event.
The Analytics Club of IFMR Graduate School of Business conducted its first event of the year 2020, named as 'The Commencement' on a Sunday evening of 18th October. The event focused on newcomers of the GSB family. With a student attraction of about 35-40, the event flowed nonchalantly. We anticipated 10-12 teams to participate in this interactive and fun event but due to clash in timings with another committee's event, students got distributed. We, nonetheless, managed to conduct the event with good number of teams. Students thoroughly enjoyed the event and also learnt some new Analytics' terms and processes which solidifies
the mission of the club of using data as a storytelling tool instead of a number crunching activity and improving their overall quantitative aptitude irrespective of their domain or specialization.
We came up with a modus operandi of conducting multiple rounds for students to engage in. Firstly, we asked them to share an Infographic or a word cloud per team via mails which was then posted on our social media handle. This not only boosted the awareness of our page but also made sure that students had a hands-on experience of how Infographics are made. Next, we asked them to come up with unique analytical team names thereby posting them as a poll amongst other people to vote for the best team name. This showcased their creative skills.
Teams with highest votes and likes were awarded certain percentage points which was then cumulatively added in final scorecard. During the event, there were two rounds conducted – a fun activity of unscrambling jumbled words of the Analytics world, followed by a quiz. All the four rounds had certain weightage to come to the final scores. The event went on for two
straight hours with no hassle in between. After noting down the number of likes and votes with cumulative scoring, we announced the winners of the event – Team 'InPrecision' followed by Team 'Byte-Bits' of batch 2020-22.
We, as a club, always try to create a platform where students have a good time learning after their hectic schedule and come up with new refreshing ideas and suggestions for us to act upon.
Being a newly formed club, it has been our motto to inculcate a sense of awareness amongst the graduates about the growing field of Data Analytics and make them grasp the concepts in a much more simple and linear fashion. 'The Commencement' was successful in achieving that
objective. We humbly thank you all the participants who gathered on time and cooperated with us throughout the session. We would also like to extend our gratitude to the Student Council and the IT staff for supporting us on the eve of the event. Our warm regards to the entire Krea University team which gave us the platform for conducting such an event. Finally, to all the club members who coordinated and pulled off this virtual event, a big thankyou!
Additional Details
Company - IFMR GSB Analytics Club